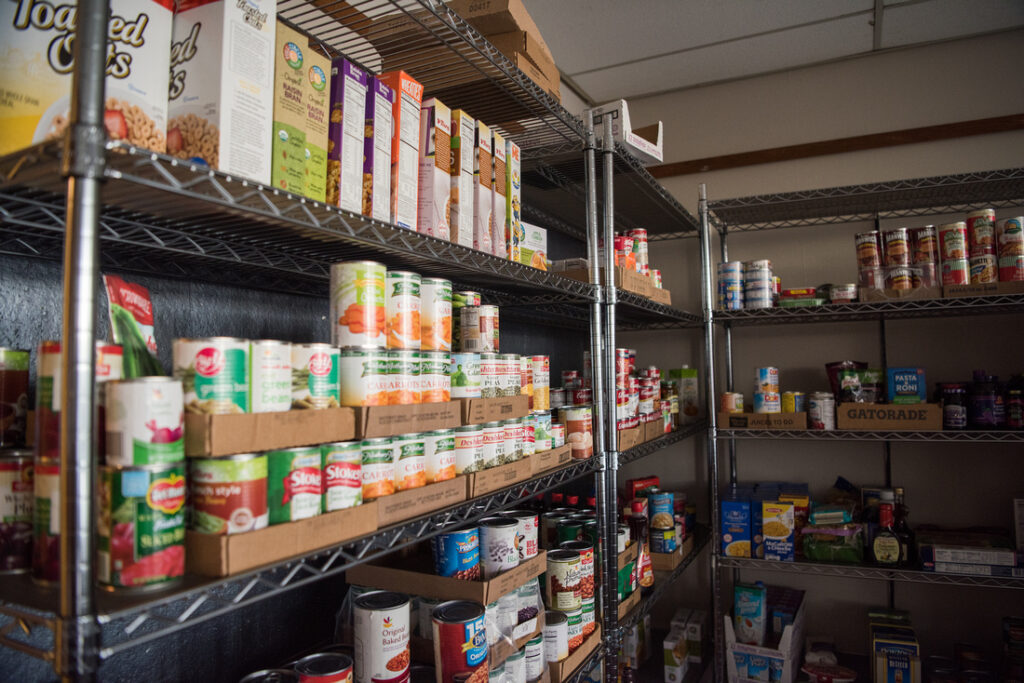 The SUNY New Paltz Campus Food Pantry is continuing to serve on- and off-campus students, and on-campus faculty and staff, with a new online request process and in-person, socially distant pickup on campus.
The Food Pantry will continue to operate remotely in this manner through the fall 2020 semester.
Food requests can be made online via this link, and users will be contacted by email to confirm their requests and coordinate a pickup location. We ask that community members make no more than one request per week.
There will still be opportunities for students who are interested in volunteering at the Food Pantry this fall! Stay tuned for more information to come during the first week of classes.
The Food Pantry will also be issuing a monthly newsletter of updates! All community members are invited to subscribe by emailing nppantry@gmail.com with a request to be added to our outreach list.
You can also keep up with the Campus Food Pantry on Instagram @nppantry for news, updates and features like our #MeditationMondays, #ThankfulTuesdays, #WhoAreWeWednesdays and #FoodieFridays.