A new security tool will soon be required for all SUNY New Paltz students to log into their campus accounts, as part of the College's ongoing effort to protect electronic information and prevent cybercrime.
The Duo Multifactor Authentication service is already in use by most campus employees, and it is gradually being expanded to include student accounts as well. That makes this a great time for students to take a few minutes to familiarize yourself with this service and protect your personal and financial information.
[Use this link to get started with the Duo Multifactor Authentication service]
Multifactor authentication is increasingly seen as a standard best practice in data protection and online security. It requires users to use more than one proof of identity to access an online account. That could mean using a password as well as a physical device, like a phone or a token, or even some biometric information like a fingerprint (don't worry – the College has no intention of using biometric proofs for the foreseeable future!).
Requiring users to enter a password, then confirm their log in on a phone or other device in their possession, means that cybercriminals cannot access your account even if they obtain your log-in credentials.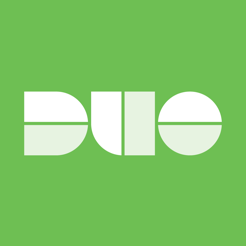 The College's Frequently Asked Questions page on Duo offers a more detailed overview of how the system works.
Duo is being rolled out to students slowly, to give them ample time to acclimate to the new system.
As of June 1, all student employees will need to use Duo in order to log into Argos, Banner and/or Office 365
On June 15, the Virtual Desktop Infrastructure will require Duo as well
On July 1, students will need to use Duo in order to log into the CashNet payment portal to manage their student accounts
During the fall semester, all students will be required to use Duo to log into campus accounts for services including Blackboard
Students who want to begin using multifactor authentication for their campus accounts can visit www.newpaltz.edu/duo-signup for detailed instructions on how to get started.
Those who have questions about the Duo Multifactor Authentication service that aren't answered on the FAQ page are encouraged to contact the Service Desk at 845-257-HELP or servicedesk@newpaltz.edu.