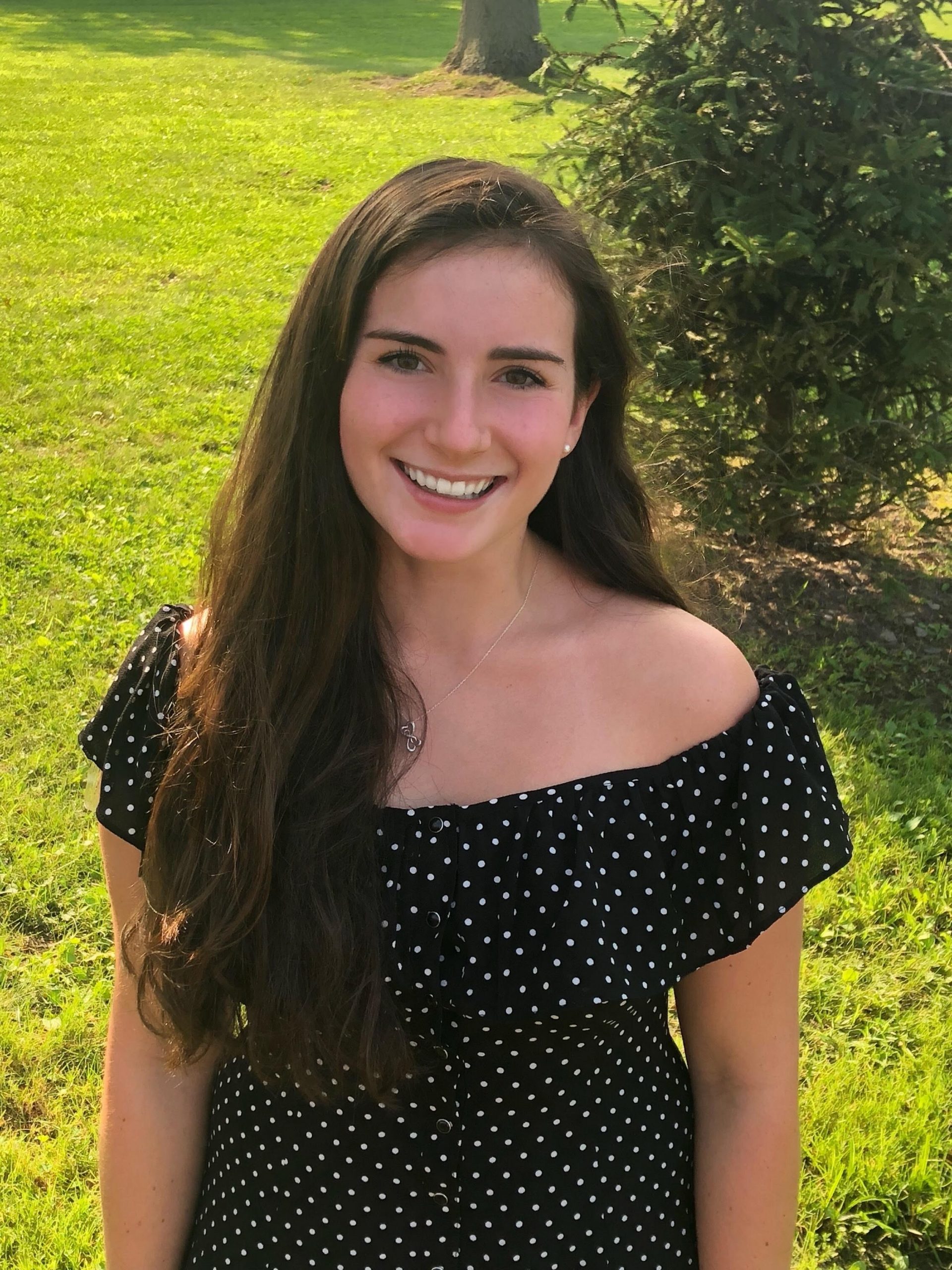 Teaching runs in the family for Megan Vaughn '20 (Early Childhood & Childhood Education: Mathematics), SUNY New Paltz's 2020 Salutatorian.
"My mom works in an elementary school, and my grandfather, my great aunt, aunt and three cousins are or were all teachers," she said. "It's a long lineage."
Vaughn, who grew up in Saratoga Springs, New York, first began thinking about following that career path while working at an after-school program.
"I realized the connection you can make with students, and the growth and impact you can have, is just amazing," she said. "Students are so much more capable than we sometimes think they are. We can learn as much from them as they can from us."
Her goal of becoming an elementary teacher led her to New Paltz, where she threw herself into opportunities to meet new people and eventually got involved in Residence Life, serving as an RA in Capen Hall for three years.
"At New Paltz I was drawn to the feeling that I was meeting people from different walks of life," she said. "I felt like I could learn more in a place with different kinds of people collaborating together.
"In the beginning I tried to do everything I could, attending club meetings and going to lectures on campus, but the thing I loved the most was being an RA," Vaughn continued. "You get so close to the staff and form amazing bonds that last a lifetime. You can also have a really meaningful impact as part of a support system for other students."
Academically, Vaughn worked closely with School of Education faculty to translate the theories she was learning to applied teaching practices.
"The education professors have such a wealth of knowledge in the field, but they also go out of their way to make themselves available," she said. "I knew I could ask them questions about teaching strategies, and that helped me feel confident when I started student teaching."
Like many members of the Class of 2020, Vaughn's final months at the College have been marked by the impact of COVID-19. She was in the midst of her student teaching experience when districts began transitioning to remote learning.
It was a significant and unplanned change, but Vaughn kept a positive outlook and sought opportunities to continue her own development, and that of her students.
"It's been really interesting working with the students over video chat, using online platforms to establish relationships," she said. "We're constantly collaborating as a department to give students the education they deserve. It's been inspiring to see how hard teachers are working to engage with their students, and how well the students are responding."
The coronavirus outbreak has created a great deal of uncertainty for this spring's graduates, but through it all Vaughn is determined not to let these last few months define her college years.
"We can't let this experience diminish the rest of our time at New Paltz," she said. "We have had some amazing years here, and nothing is going to change the relationships we've formed or the education we've received. This is just another step along the road, and the best thing we can do is take it day by day and try to have a positive outlook."
Use this link for the latest information about Commencement 2020.