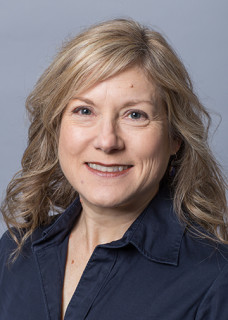 Professor Mary K. Holland appeared on the March 5, 2020, edition of WAMC's nationally syndicated radio program "The Academic Minute" to share research about the evolving relationship between fiction and reality in the 21st century.
Holland argues that the rapid evolution of contemporary literature, and the formal experimentation that can be destabilizing for some readers, are mirrored by profound changes in our shared reality.
"My research into fiction from the past 30 years finds that it looks so strange because the world—and our ideas about it—have changed so much that fiction has had to evolve in order to represent and contemplate that world," she says.
"As one example, some recent fiction uses shifting point of view, inconsistent verb tenses, and looping time lines to mimic the world described by quantum physics, which has empirically demonstrated that reality is not fully knowable from any one point in spacetime. Such fiction, which I call quantum realism, also illustrates what recent philosophers have posited about the quantum world: that because all matter is relational, the universe is inherently a matter of ethics."
Follow this link to read or listen to Mary K. Holland's "Academic Minute" broadcast in its entirety.
Holland is the author of two books exploring modern fiction: "Succeeding Postmodernism: Language and Humanism in Contemporary American Literature" (Bloomsbury 2013), and the forthcoming "The Moral Worlds of Contemporary Realism," also published by Bloomsbury.
She is the co-editor of "Approaches to Teaching the Work of David Foster Wallace" (Modern Language Association 2019) and is currently co-editing an anthology of essays about the intersection of the #MeToo movement and literary studies.
About "The Academic Minute"
"The Academic Minute" is an educationally focused radio segment produced by WAMC in Albany, New York, a National Public Radio member station. The show features an array of faculty from colleges and universities across the country discussing the unique, high-impact aspects of their research. The program airs every weekday and is run multiple times during the day on about 50 different member stations across the National Public Radio spectrum. For more information, visit http://academicminute.org/.