More than 70 hiring managers will be visiting the SUNY New Paltz campus on Wednesday, March 4, for the Networking Fair for Jobs & Internships, which will take place in the Student Union Multipurpose Room from 11 a.m. – 3 p.m.
New Paltz students and alumni are invited to bring their résumés, dress to impress and meet with representatives from a wide variety of industries, including insurance, energy, computer science, publishing, banking, healthcare, rideshare, hospitality, broadcast, military, theatre and more.
Use this link for a complete list of companies and organizations that will be in attendance at the March 4 Networking Fair.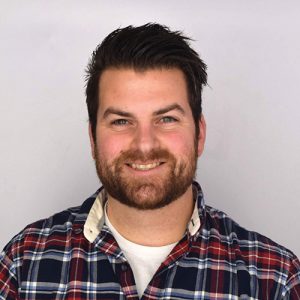 Come to the Student Union an hour early, at 10 a.m., for a meet and greet and Career Fair Kickoff with alumnus Sean Haberkorn '11 (Journalism). As a Client Success Manager at Indeed.com, the No. 1 job site in the world, Haberkorn has dedicated his professional life to helping connect employers and professionals in mutually beneficial relationships.
Students who are looking for some help with their résumés are invited to drop in at the Career Resource Center (Humanities 105) for Resumania, on Monday, March 2, anytime between 9 a.m. and 4 p.m. Career specialists will be on-hand to provide tips for crafting a great résumé and cover letter, and offer words of encouragement for meeting with employers. Students can also pick up free résumé paper, thanks to generous sponsorship from Northwestern Mutual.
As an additional service for New Paltz students during the March 4 Networking Fair, the Career Resource Center will provide a free LinkedIn Photo Session with a professional photographer, from 12 – 3 p.m. in the Atrium.
The Spring 2020 Networking Fair for Jobs & Internships is sponsored by Liberty Coca-Cola Beverages, Northwestern Mutual, Rondout Savings Bank and Sherwin Williams.
If you have accessibility questions or require accommodations to fully participate in the Networking Fair for Jobs & Internships, please contact the Career Resource Center at (845) 257-3265 or careers@newpaltz.edu as soon as possible.