SUNY New Paltz congratulates faculty and staff on their recent awards, honors and publications.
Do you have news to share with friends and colleagues? Please use this link to tell us about your accomplishments and be included in a future publication of faculty achievements!
---
Brett Barry (Digital Media & Journalism) is producing a new biweekly podcast called Kaatscast, highlighting arts, culture, history and outdoor adventures in the Catskill Mountains.
For the most recent episode, Barry attended the opening reception of the Samuel Dorsky Museum of Art exhibition "Jan Sawka: The Place of Memory (The Memory of Place)," recording interviews with exhibition co-curator, Hanna Maria Sawka. The episode describes the Sawkas' flight from communist Poland, and the inspiration Jan drew from his new home near the Ashokan Reservoir.
Kaatscast is available on all major platforms, including Apple Podcasts, Spotify and Google Podcasts.
---
Megan Coder (Sojourner Truth Library) is the author of a new article, "Information Needs and Information Seeking by Family Members and Friends of Terminal Cancer Patients: An Exploratory Study," which was published in the peer-reviewed Journal of Hospital Librarianship.
Coder's research explored information needs and information seeking related to factors including timeframe of diagnosis, communication of diagnosis, perceptions of information reliability and fluctuations of information needs.
The Journal of Hospital Librarianship is the first journal to specifically address the issues and concerns of librarians and information specialists working in hospital settings. Articles published in the Journal focus on research strategies, administrative assistance, managed care, financing, mergers, and more.
More information and a complete abstract is available online.
---
Reena Dahle (Engineering Programs) has received a $12,000 grant from the Workforce Development Institute to support the Women in Science & Engineering (WISE) Camp for Girls.
The WISE camp provides future engineers (age 13-17) with access to SUNY New Paltz facilities, faculty and student mentorship, and alumnae networking opportunities.
More information about Women in Science & Engineering can be found on the SUNY New Paltz "Kids on Campus" website, which features information about summer camps for young learners of all ages and areas of interest.
---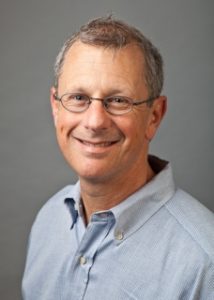 Tom Meyer (Teaching & Learning) has received a $90,000 grant from Irving Harris Foundation to support a 2020-2023 evaluation of the Hudson Valley Writing Project.
The Hudson Valley Writing Project at SUNY New Paltz is a professional development organization whose purpose is to improve writing instruction and promote literacy development at all levels of education.
The summer 2020 schedule of Young Writers Programs has been announced. Use this link to learn more and sign up.
---
Jessica N. Pabón-Colón (Women's, Gender & Sexuality Studies) has accepted an invitation to join the editorial board of the Journal of Hip Hop Studies as Associate Editor of Performance.
The new role follows the 2018 publication of Pabón's book, "Graffiti Grrlz: Performing Feminism in the Hip Hop Diaspora," which studied women's participation in graffiti art subculture.
Pabón discussed that research in a 2016 episode of the nationally syndicated radio broadcast "The Academic Minute."
The Journal of Hip Hop Studies is a leading publisher of critically engaged, culturally relevant, rigorously researched analysis if Hip Hop.
---
Suzanne Stokes (Art) presented a solo exhibition, "Beyond the Shore: What Lies Beneath," at the Women's Studio Workshop in Rosendale, New York, from Jan. 20 through Feb. 28.
The exhibition featured embossed monotypes that explore water as a substance, a metaphoric allusion and a lens through which to understand the collective narrative of mankind's complicated relationship essential natural resources.
A variety of printmaking, papermaking and embossing techniques are combined with the press to print monotypes made from a series of layered vellum stencils and natural materials. The monotypes are embossed with a wide variety of plants from the Hudson Valley's local forests and Maine's mid-coast Atlantic Ocean.
Follow Stokes's art and events schedule at www.stokesart.net.