The Department of Theatre Arts at SUNY New Paltz proudly presents "Henry V," among the best loved history plays in William Shakespeare's canon, as the second production of the 2019-20 Mainstage series.
Performances of "Henry V" will be given Nov. 14-17 and 20-24 at McKenna Theatre on the New Paltz campus. Thursday, Friday and Saturday performances are given at 8 p.m., with Sunday matinees taking place at 2 p.m.
[Please use this link to purchase tickets]
Set in the early 1400s in the midst of the Hundred Years' War, "Henry V" is the final installment in a four-part cycle inspired by true historical events. The story picks up with the title character recently crowned king, and follows his adjustment to new responsibilities in a time of international strife.
The drama culminates at the Battle of Agincourt, where despite being badly outnumbered, Henry's troops draw inspiration from their leader's climactic St. Crispin's Day speech, and claim one of English history's great victories.
Directing this production is John Patrick Hayden, a director and actor widely acclaimed for his fight direction.
"The faculty and students work tirelessly and under the constraints of budgets and demands that make the amazing work they do a feat," said Hayden. "It has been an honor to be invited to join their continuing passionate pursuit to produce theatre for this campus and community."
"Henry V" arrives in the middle of an extended run of Shakespearean performances from New Paltz's Department of Theatre Arts, made possible in part through partnership with the Play On! Shakespeare organization. The department's Praxis Series presented readings of a modernized version of "Henry IV, Part 1" in late October, and will return to the Bard's work on Feb. 8, 2020, for a similarly contemporized rendition of "Love's Labour's Lost."
A pre-show discussion of Shakespeare's approach to history plays will take place on opening night, Nov. 14, beginning at 6:30 pm. The panel will feature Department of English faculty Cyrus Mulready, Thomas Olsen and James Schiffer joining director Hayden for a conversation moderated by student Kevin Mischo '21 (Theatre Arts).
Tickets are $18 for general public; $16 for seniors (62+), faculty, staff, alumni and non-SUNY New Paltz students; and $10 for SUNY New Paltz students.
Use this link to purchase tickets online, or contact the Parker Theatre Box Office at (845) 257-3880 or boxoffice@newpaltz.edu. The Box Office is open Monday through Friday from 11:30 a.m. to 4:30 p.m., and is also open for one hour prior to each performance.
If you have accessibility questions or require accommodations to fully participate in this event, please contact Russell Thompson at thompsor@newpaltz.edu as soon as possible.
Visit the Department of Theatre Arts at SUNY New Paltz for more information.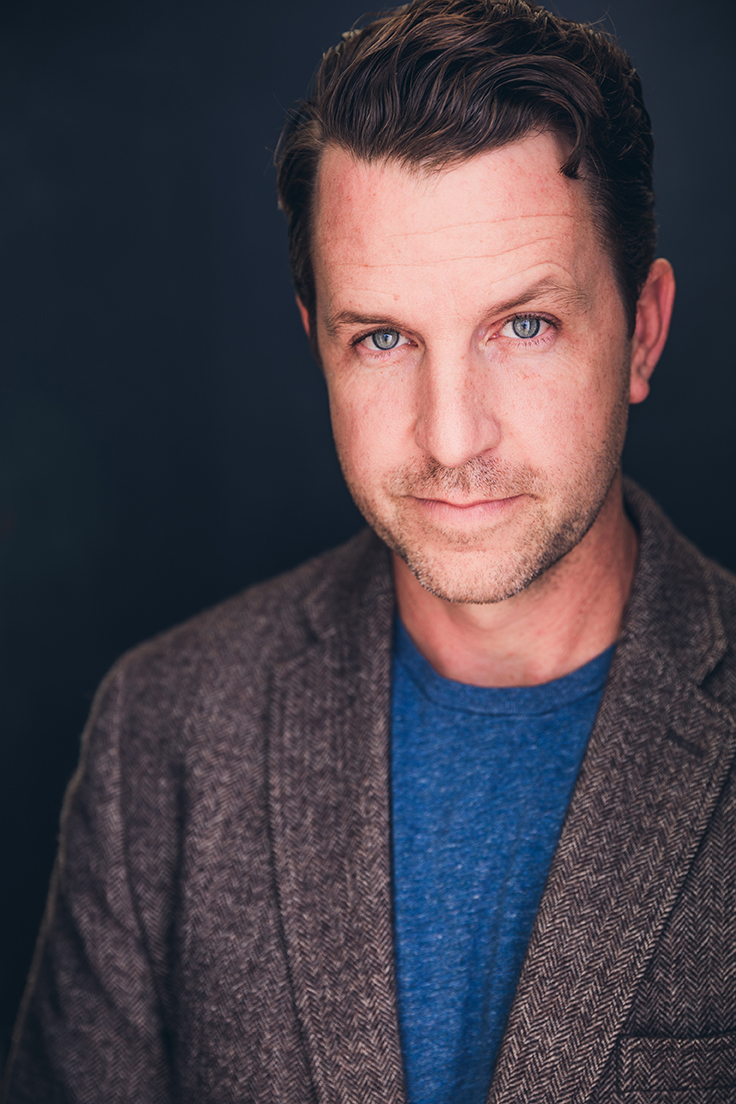 About the Director
John Patrick Hayden is a director of stage and screen, and a fight director. He is a recent recipient of a British Academy of Film and Television Arts scholarship for his films, and a Princess Grace Award nominee during his MFA candidacy at City College of New York.
As a stage director, he has been nominated for Independent Theatre Awards and also is the first person considered for an award for fight direction for his production of "Hamlet." His film "Veritaphobia," which he wrote and directed, recently won Best Comedy at the Newark Film Festival.
As an actor, Hayden appeared in the Netflix series "Daredevil," and has guest-starred in "Law and Order," "Blindspot," "Blue Bloods," "Younger," and "I Loved You but I Lied." He has appeared on Broadway in "Tartuffe," and has also performed at the Lincoln Center, the Guthrie, the Denver Center, Hartford Stage and Pittsburgh Playhouse, among other venues.