SUNY New Paltz celebrated the opening of the new Engineering Innovation Hub with a ribbon-cutting ceremony on Tuesday, Sept. 17.
This modern, two-story, 19,500-square-foot academic building will support and diversify New Paltz's rapidly growing engineering programs, foster collaboration between the College and local industry, and create opportunities for students and faculty.
"Today's opening of the Engineering Innovation Hub at SUNY New Paltz is another great example of the growth of our high-tech sector in the Mid-Hudson Valley that will result in jobs and economic expansions throughout the region," said Governor Andrew M. Cuomo. "We will continue to partner with higher education institutions and industry leaders to bring these types of visions into reality to inspire New York's newest generation of innovators."
"The Engineering Innovation Hub houses industry-leading equipment to support our students and faculty as well as the work of companies partnering with the College through 3D design and printing," said SUNY New Paltz President Donald P. Christian. "This investment is projected to yield a regional economic impact of more than $75 million, and about 195 jobs, over ten years. On behalf of the College, I extend our deepest thanks to the Governor and his team for recognizing the value of this project."
The Engineering Innovation Hub will serve as the new home of the Hudson Valley Additive Manufacturing Center (HVAMC) at SUNY New Paltz, home of the College's 3D design and printing program, and will also house the popular bachelor's degree program in mechanical engineering, placing it at the center of the New Paltz's ongoing effort to prepare students for success in rewarding, forward-looking careers.
"This new space has provided a creative learning environment for engineering students and faculty alike to further their research," said Rachel Eisgruber '20 (Mechanical Engineering) of Highland, New York. "I was fortunate enough to get an internship with HVAMC that ignited my interest and passion for additive manufacturing. Today I'm working toward a minor in Digital Design and Fabrication, and my goal after graduation is to continue working in this field."
New Paltz welcomed several distinguished guests for the ceremonial opening, including SUNY Provost and Senior Vice Chancellor Tod A. Laursen; New York State assemblymember of the 103rd District and 1977 alumnus Kevin A. Cahill; Max Cordella, deputy chief of staff for the Office of New York State Senator of the 42nd District Jen Metzger; Tom Scaglione, Hudson Valley region representative for New York State Department of Labor; and Dylan Miyoshi, Hudson Valley regional representative for Governor Andrew Cuomo; Meghan Taylor, vice president and regional director of Empire State Development; and many more industry partners, private supporters, students, faculty and staff.
"As a student of mechanical engineering, I take a personal interest in this project," said Tod A. Laursen, SUNY provost and senior vice chancellor. "I know the value of an engineering degree. I know how engineering can drive the economy. I know that engineering can transform communities and lives. And so on behalf of the Chancellor, the Board of Trustees and the SUNY System, I want to congratulate the faculty, staff, President Christian, the students, and all the community leaders who have made the Engineering Innovation Hub a reality."
The state-of-the-art building was funded with a $10 million award from the Governor's NYSUNY 2020 grant program, which supports plans to improve economic development across New York. The project builds on a legacy of engineering programs at SUNY New Paltz that began in 1984, when Governor Mario Cuomo supported the creation of an undergraduate engineering program at the college.
"In 1977, the science part of the campus was in some of the oldest buildings, and it was not really a focus," said Kevin A. Cahill, New York State assemblymember of the 103rd District and a SUNY New Paltz alumnus. "This is a focus. This new facility is a demonstration of an understanding of where we are in the 21st century, and where we have to go to attract, educate, engage, enlighten and inspire the next generation of people who are going to make our world a better place."
The College was also awarded $1 million through the Governor's Mid-Hudson Regional Economic Development Council's annual Consolidated Funding Application for 3D equipment, which supports the HVAMC and its work with the campus and regional business and industry.
A number of HVAMC partner companies and individuals contributed to this project via private support through the SUNY New Paltz Foundation. Founding supporters include Stratasys, Central Hudson Gas & Electric, the Dyson Foundation and Hudson River Ventures.
"What we have built over the last eight years has provided opportunities to many students, supported economic growth in the region and is truly innovative," said Dan Freedman, dean of the School of Science & Engineering and director of the HVAMC. "There is a poster we all signed when we first formed our collaboration. We have accomplished a lot, but what I wrote on that poster, I still feel is true today: We're just getting started."
The Engineering Innovation Hub's interior spaces include multiple teaching labs, a computer lab, conference rooms, faculty offices, open collaborative spaces and lounge areas equipped with comfortable furniture and device charging stations.
The main lobby is wrapped in a glass storefront that allows substantial natural light into the area, and a cubic form perched over the entrance plaza creates a distinctive profile for the building and opens to views overlooking Old Main Quad.
"The State University of New York at New Paltz is continually evolving to remain competitive in offering high-quality liberal arts and STEM education that prepares students for their future," said New York State Senator of the 42nd District Jen Metzger, in a proclamation issued on the day of the ribbon-cutting. "The Engineering Innovation Hub is a new facility that will be key to its goal of equipping students with the skills to be effective and collaborative contributors in the regional, state and global community."
New York-based Urbahn Architects designed the Engineering Innovation Hub to meet Leadership in Energy & Environmental Design (LEED) Silver sustainability certification requirements. Construction was led by general contractor PC Construction of Poughkeepsie, New York. The project had about 30 subconsultants and subcontractors, and generated more than 130 construction jobs, roughly 85% of which came from New York.
"The site of the new building is centrally located on campus, which required strict construction safety and logistics protocols to ensure the welfare of workers, students, faculty and visitors during construction," said Michael Davies, PC Construction project manager. "Relying on our team's expertise in LEED certification procedures and the Lean Construction method, we have delivered a highly sustainable and energy-efficient facility where engineering students can excel for years to come."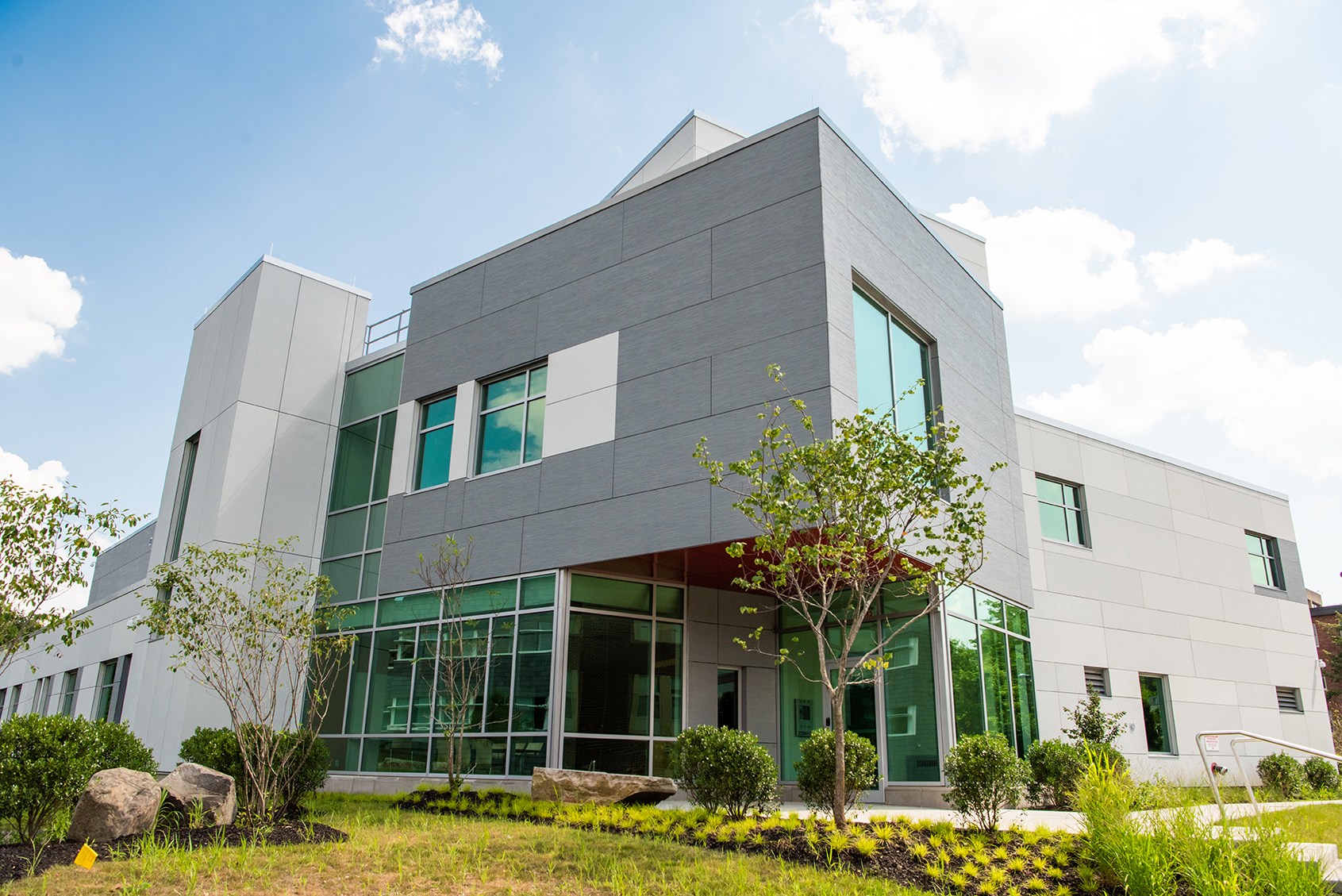 Visit the Division of Engineering Programs at SUNY New Paltz to learn more.