More than 1,300 new students and family members began settling into their new campus homes on Thursday, Aug. 22, during SUNY New Paltz's annual Move-In Day celebration.
Hundreds of Residence Life personnel, student athletes and Welcome Crew volunteers, including President Donald P. Christian, were on hand to greet the newest members of the campus community, and help move books, clothes, comfort foods and reminders of home into halls all across campus.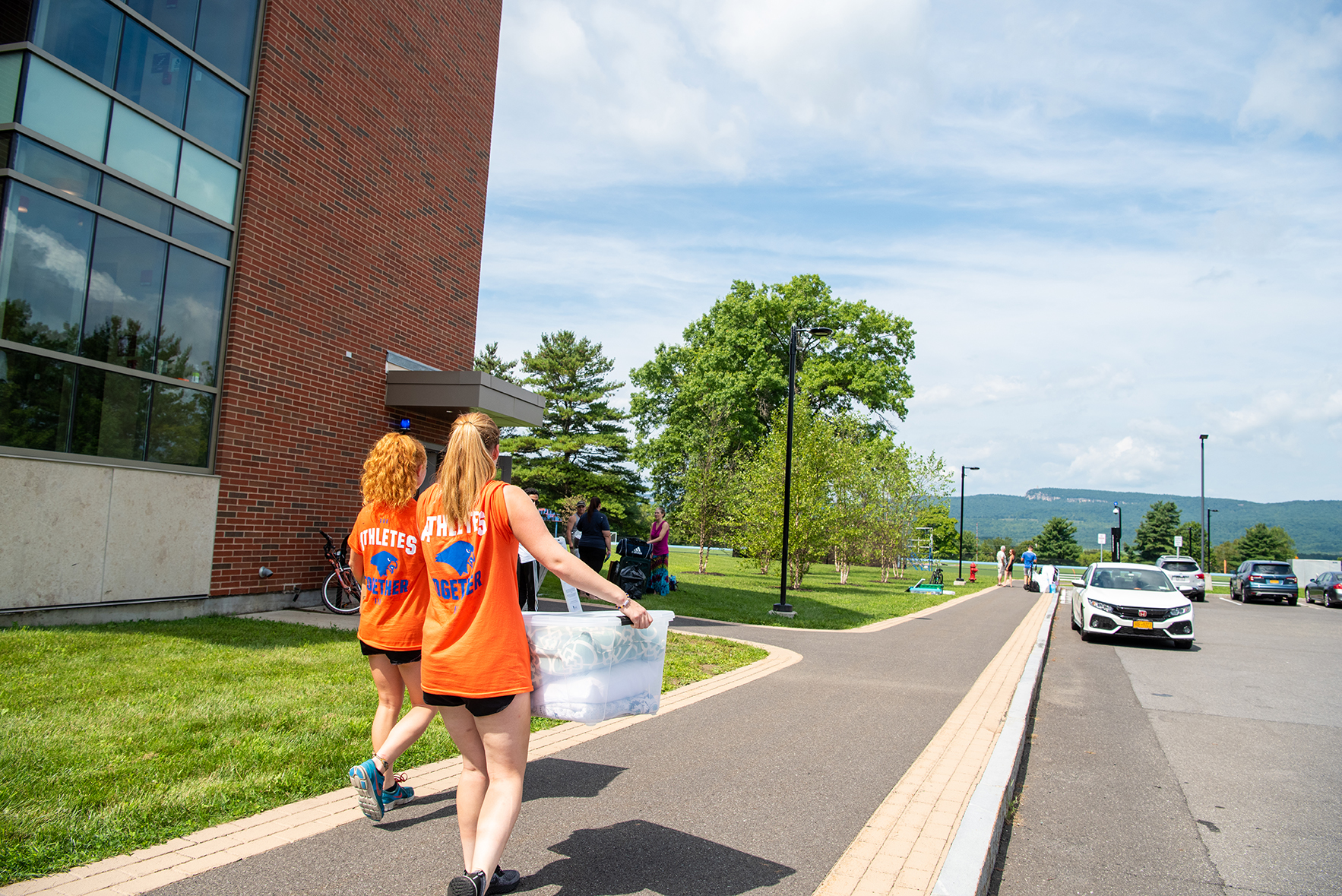 "We look forward to the new academic year to provide all students a rigorous, supportive, and affordable academic experience," said SUNY Chancellor Kristina M. Johnson. "My hope is that prospective and returning students will take full advantage of SUNY's individualized educational approach to prepare them to lead productive and rewarding lives as part of a caring and sustainable democratic society. To the faculty, staff, and leaders at our 64 campuses, congratulations for the results of your hard work and dedication. Thank you for choosing SUNY."
Move-in Day is part of Welcome Week 2019, a series of events designed to help new students acclimate to campus life and kick off a successful academic year. Welcome Week programming serves both first-year and transfer student communities.