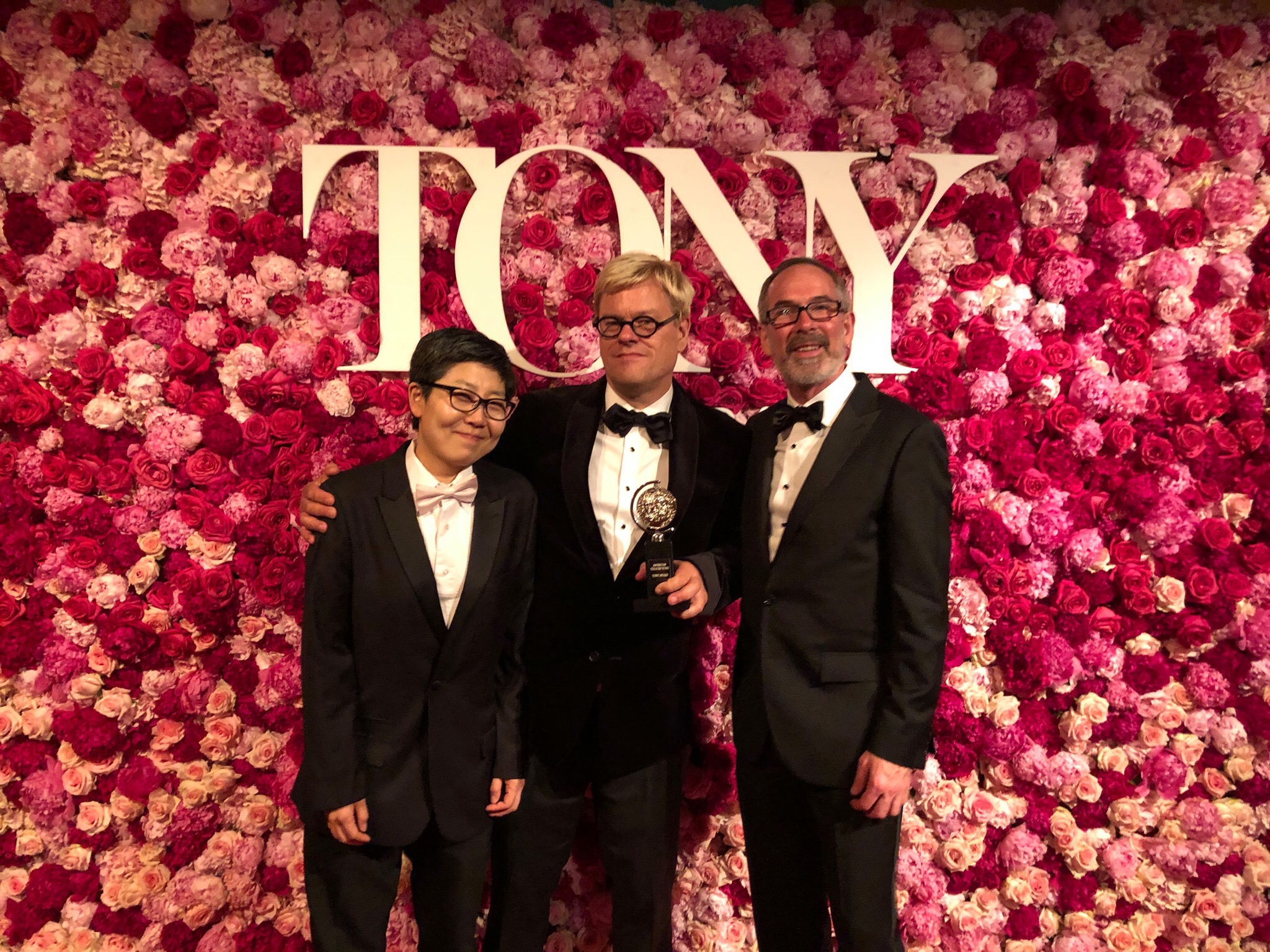 Department of Theatre Arts Assistant Professor Sun Hee Kil fulfilled a lifelong goal when she attended the Tony Awards on Sunday, June 9, and her dreams were taken to the next level when she got to join her colleagues on stage to accept an award.
When "Choir Boy" was announced as the Tony Award winner for Best Sound Design, the production's sound design, Fitz Patton, accepted the award flanked by Kil and fellow associate sound designer Brad Ward.
"When the emcees were reading all the nominees, my heart was beating to death already, and I could not breathe down while I was on stage," said Kil. "I do not get nervous easily, so it was such a big moment of my life."
"Choir Boy" is set in an African-American all-boys prep school, and tells a story that confronts universal themes of bullying, sexuality, racism and income disparity.
"As a foreign immigrant who has only lived 14 years in this country, it was an eye-opening moment to listen to all these stories and understand another culture," Kil said. "And it has so much music and dance, which is what made me come to this country, since I liked American musicals so much. It was very entertaining in many ways."
"Choir Boy" was Kil's second time working Broadway play. It posed a unique challenge from sound design perspective: the play includes multiple scenes in which actors appear nude on stage, so her team had to get creative in using mics not attached to their bodies or clothing.
"Unbelievably, like high schools or community theaters, we had to use floor microphones on the edge of the down stage, shotgun microphones hanging from the ceiling, microphones in the shower booth, microphones in the drawer by the bed, and microphones backstage – here , there and everywhere to pick up voices better," said Kil.
Since area microphones are more sensitive to surrounding noise than wireless microphones worn on actors' faces, Kil said, she and her sound design team had to devise "very elaborate, fine sound system tuning and programming" in order to achieve the same high quality as wireless mics.
"It was a very stressful work process but we made it," said Kil. "I screamed when we had a good quality of sound, after all these obstacles, during the final dress rehearsal periods."
Watch the "Choir Boy" team's acceptance of the 2019 Tony Award for Best Sound Design:
Visit the Department of Theatre Arts online to learn more about theatre performance, design and production programs at SUNY New Paltz.