SUNY New Paltz congratulates faculty and staff on their recent awards, honors and publications.
Do you have news to share with friends and colleagues? Please use this link to tell us about your accomplishments and be included in a future publication of faculty achievements!
---
Dante Cantú (Office of Academic Advising and Center for Student Success) was selected to participate in the first Student Success Coaching Academy, offered by the New York State Student Success Center (NYSSSC).
Coaches commit to a year-long training program and participation in a community of practice. There is a growing need within public colleges for leaders that have the knowledge, skills, and expertise in change leadership strategies to support student success reform. Twenty coaches were selected for the inaugural program based on nominations from SUNY presidents and vice presidents.
To learn more about the NYS Student Success Center or the Student Success Coaching Academy, click here: https://nysssc.org/.
---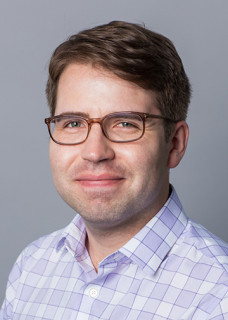 Stephen DiDomenico (Communication) has published "Attending to the Mobile Text Summons: Managing Multiple Communicative Activities Across Physically Copresent and Technologically Mediated Interpersonal Interactions" in the journal Communication Research with co-authors Joshua Raclaw (Westchester University) and Jessica Robles (Loughborough University).
The article documents innovative new research that examines how the text message notification sounds that are emitted from participants' mobile phones during conversation are treated as bids to attend to a non-co-present interaction.
The study relies on a recently developed system for documenting nonverbal and embodied communication that, while gaining a following in other fields, had not yet been applied in a communication studies journal.
---
Glenn Geher (Psychology) is co-editor of the new book, "Darwin's Roadmap to the Curriculum: Evolutionary Studies in Higher Education," published by Oxford University Press.
The book includes a number of contributions from experts with connections to SUNY New Paltz, including Psychology alumni Kian Betancourt '15, Richard Holler '17g, Vania Rolón '17g and Nicole Wedberg '16g, and New Paltz faculty Thomas Nolen, associate dean of the School of Science & Engineering, Jennifer Waldo, chair of the Biology Department, and Hamilton Stapell, associate professor of history.
"This book was largely inspired by the EvoS programs at New Paltz and Binghamton," Geher said. "Its primary goal is to highlight the many ways that an evolutionary approach can illuminate content across academic disciplines."
Geher's co-editors on the book are David Sloan Wilson (Binghamton University), Hadassah Mativesky (Universal Instruments) and Andrew Gallup (SUNY Polytechnic Institute).
---
Howie Good (Digital Media & Journalism) is the author of a new collection of poetry, "Living in Oblivion," which is published by Grey Book Press.
"Howie's poems are at once fun to read and depressing, almost a dark magical realism where an image of dead cow becomes a bear becomes a half-naked man shooting up a Waffle House," reads the blurb.
"It's like a series of vignettes that you can visit, get lost in for a while, and eventually leave."
---
Nancy Hackett (Educational Studies & Leadership) has been selected by the National School Development Council as one of the recipients of the council's Cooperative Leadership Award.
This award recognizes outstanding leadership, including exemplary efforts to establish cooperative relationships among educational agencies.
---
Sun Hee Kil (Theatre Arts) worked on two separate Broadway plays that were nominated for Tony Awards and Drama Desk Awards.
"Choir Boy," for which Kil provided associate sound design, was nominated for multiple awards, including Best Sound Design of a Play (Fitz Patton, Sound Designer) at both the Tony Awards and the Drama Desk Awards. The play was also nominated for Best Choreography and Best Leading Actor at both awards, and Best Play at the Tonys.
"Bernhardt/Hamlet," on which Kil also served as associate sound designer, was nominated for Best Leading Actress at the Tony's.
Kil plans to attend the Drama Desk Awards on June 2 and the Tony Awards on June 9. We wish her luck!
---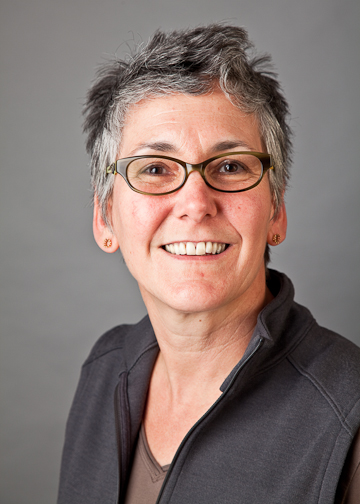 Myra Mimlitsch-Gray (Art) received the Masters of the Medium Award from the James Renwick Alliance, which recognizes artists for excellence in the craft of ceramics, fiber, glass, metal and wood.
The Renwick Alliance is an independent national non-profit organization that celebrates the achievements of America's craft artists and fosters scholarship, education, connoisseurship and public appreciation of craft art. Her work is currently on display in the Collection Galleries of the Renwick Gallery, National Museum of American Art.
Mimlitsch-Gray also gave a public lecture at the Hirshhorn Museum in Washington, D.C., as part of Craft Weekend, April 26-28.
---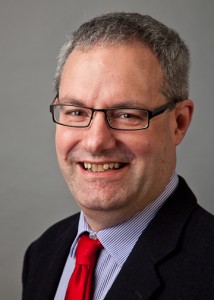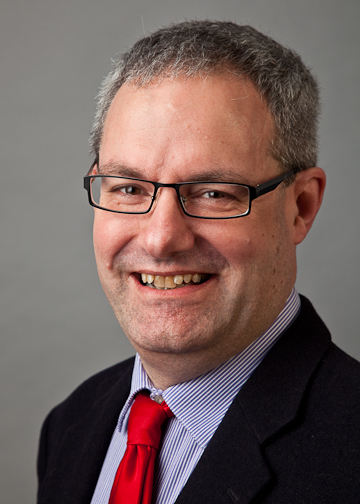 Lou Roper (History) gave a talk titled "Colonial New York' and the World of Jacob Leisler" at the Hudson Area Library, on March 21.
The event was held in conjunction with the Jacob Leisler Institute for the Study of Early New York History, Gotham Center for New York City History, and Greenport Historical Society.
Roper also gave the 2019 Mary Young Alumni Lecture, "Global Pursuits: English Overseas Initiatives of the Long Seventeenth Century", at the University of Rochester on April 5.
---
Kevin Slivka (Art Education) was elected as a Consulting Editor for the Journal of Arts Management, Law and Society (JAMLS), a leading resource for arts policymakers and analysts, sociologists, arts and cultural administrators, educators, trustees, artists, lawyers, and citizens concerned with the performing, visual, and media arts, as well as cultural affairs.
Slivka was also elected to serve as an Associate Editor for the International Journal of Education & the Arts (IJEA), which primarily publishes peer-reviewed, research-based field studies on topics including aesthetics, art theory, music education, visual arts education, media education, drama education, dance education, education in literature, and narrative and holistic integrated studies that cross or transcend these fields.
---
Gerry Sorin (History) was the featured speaker at the Third Annual Rabbi Hillel Cohn Endowed Lecture on the Contemporary Jewish Experience.
Sorin presented his talk, "Remnants of Jewish Life in Post-Holocaust Europe: A Personal Journey," on May 13, at California State San Bernardino's Palm Desert Campus in Palm Desert, and May 14, at the Riverside Art Musuem in Riverside, California.
He was introduced at the Cal State San Bernardino event by the institution's president, Tomás D. Morales '74, a SUNY New Paltz alumnus, former director of the New Paltz Educational Opportunity Program, and former student and mentee of Sorin.
---
Karla Vermeulen (IDMH) has received a $20,000 grant from the New York State Office of Mental Health to support development of a webcast titled "Assisting Children Following Disasters & Large-Scale Traumatic Events."
Contact the Institute for Disaster Mental Health to learn more.