After two weeks spent working long days replacing flooring and removing moldy drywall, Joseph Foster '19 (Sociology) passed his last day in Coastal Bend, Texas, taking pictures and saying goodbye to some of the people he met there.
"I wanted to take photos at all of the sites, because no one else was really documenting it," Foster said. "We were trying to help them rebuild their homes and rebuild their lives. We don't want to leave them behind."
Foster, originally from Newburgh, New York, was one of nine SUNY New Paltz students (plus one from SUNY Potsdam) who made the trip to Coastal Bend as part of the Disaster Practicum course, an undergraduate applied learning experience designed as a capstone for the College's interdisciplinary minor in Disaster Studies.
A partnership between New Paltz's Institute for Disaster Mental Health and the non-profit All Hands and Hearts brought students from New York to this small community near Corpus Christi, Texas, to perform disaster recovery work for families and homes still devastated by extreme flooding caused in 2017 by Hurricane Harvey.
"The hurricane happened two years ago, but there's still people applying to get their houses fixed – usually lower-income people who don't have the resources to do the repairs," Foster said. "Some people have been living in mold-infested houses from the flood damage. It could be deadly, but they continue to live there because they don't have other options."
The fieldwork was focused on restoring homes, not providing formal counseling, but students still had opportunities to learn about the psychological side of disaster response. The practicum included readings, discussion and reflective dialogue meant to prepare students for the interpersonal challenges of working with a community still living the aftereffects of a traumatic event.
"I didn't realize how important disaster mental health is until we went on this trip," Foster said. "One lady was devastated because there was a lot of mold behind the drywall and we had to tear everything apart to get at it. She raised her three kids there, so it was like we were stripping away all the memories from her.
"It was really heavy, but it's cool too, because even though the job is supposedly about construction, it's equally about getting to know the homeowners. Even if their houses are just framework, completely gutted, we're still entering their home, and we want to make them as comfortable through this process as we can."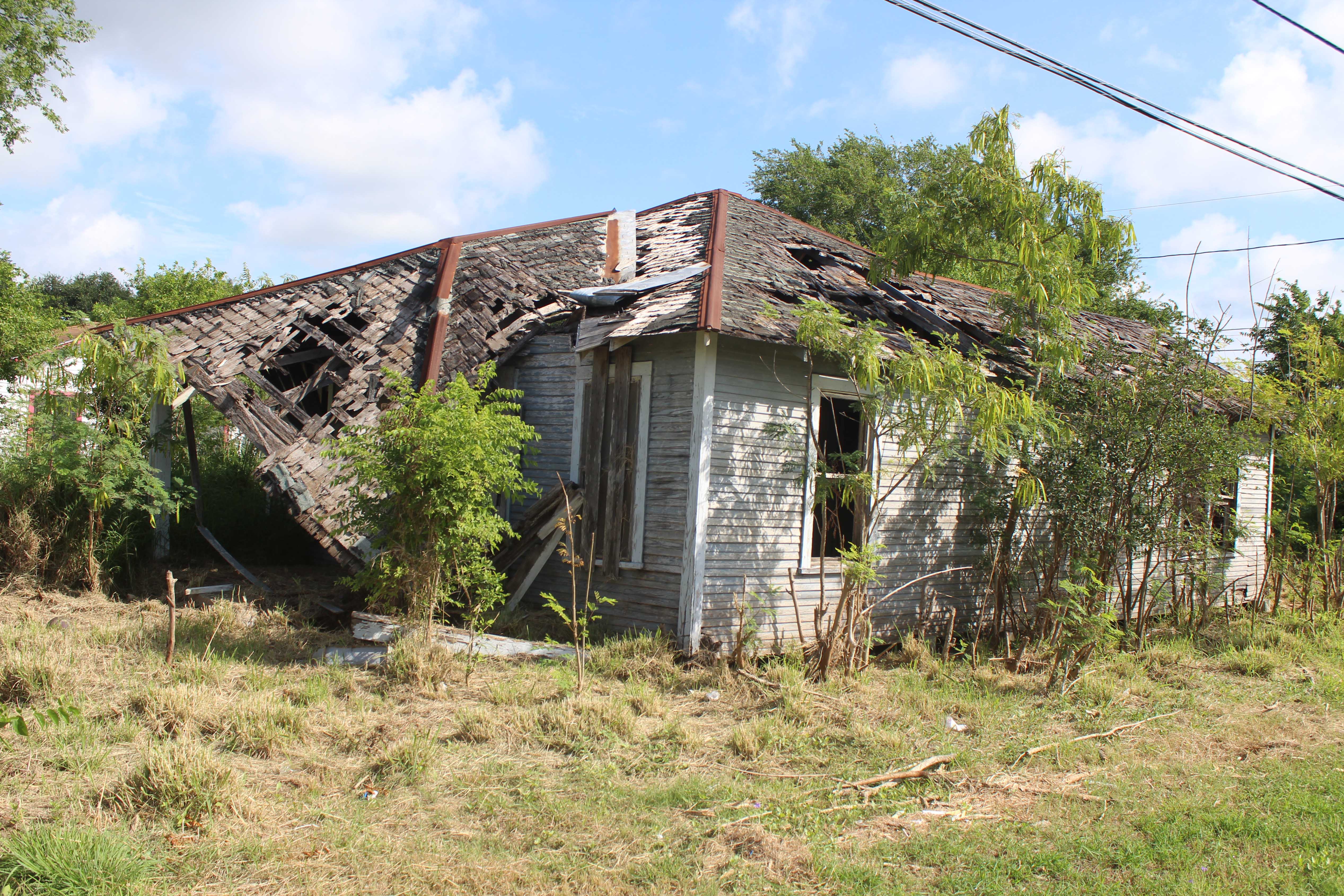 For Foster, who's preparing for graduate study to become a social worker, the practicum experience aligns closely with the kind of career he's hoping to build.
He travelled with support from the Anthony Brigandi Scholarship. Created by New Paltz alumnus Peter Brigandi '92 (History), this scholarship helps Institute for Disaster Mental Health students take advantage of fieldwork opportunities and learning experiences that go beyond what is possible in the classroom.
"The Brigandi Scholarship saved me – I wouldn't have been able to go to Coastal Bend without it," Foster said.
Learn more about the Institute for Disaster Mental Health online, and visit the Office of Development & Alumni Relations for more stories of donor generosity empowering SUNY New Paltz students.