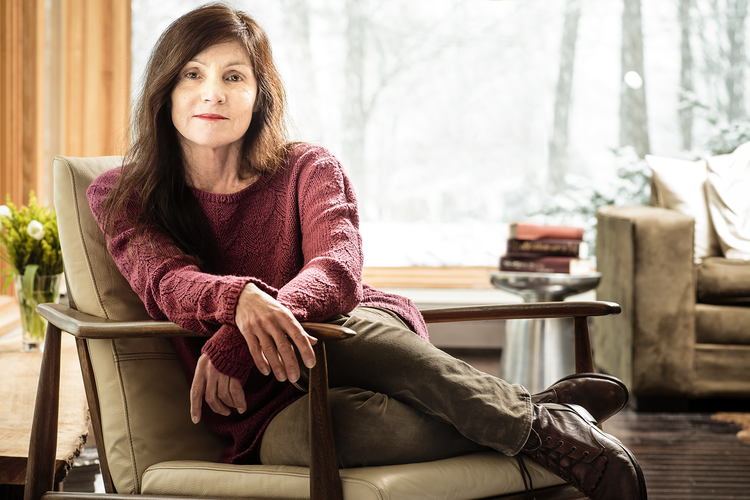 It is with sadness that the College shares the news of the death of Pauline Uchmanowicz, associate professor of English, on Saturday, June 1. She was 61.
Uchmanowicz came to SUNY New Paltz in 1996 after earning her MFA from the Iowa Writers' Workshop and her Ph.D. from the University of Rhode Island.
She was a leading advocate on campus for the teaching of writing in all its forms. She helped develop creative writing curricula in the Department of English, and also served for many years as the coordinator of the Composition Program, which oversees initial writing courses at New Paltz and therefore impacts the educational experiences of the vast majority of our students.
Uchmanowicz was a widely admired, engaged and decorated member of the campus community. She received a SUNY New Paltz Athletes Faculty Appreciation Award in 2002, a SUNY Chancellor's Award for Teaching Excellence in 2004, served as faculty speaker at the 2006 Convocation ceremony, and was the 2008 College of Liberal Arts and Sciences Teacher of the Year.
A gifted writer in her own right, Pauline's scholarship, poetry, essays and reviews have appeared in publications such as College English, International Journal of Comic Art, Ohio Review, Chronogram, Ploughshares, Radcliffe Quarterly and Z Magazine.
"Pauline Uchmanowicz was a vital part of the English Department and a dear friend, and I am devastated by her death," said Andrew Higgins, chair of the Department of English.
"I think everyone who knew Pauline was touched by her energy, her capacious intellect, and her dedication to poetry, writing, and teaching. She was a brilliant literary scholar, the author of numerous ground-breaking articles on poetry, graphic novels, composition, and more.  She was a delightful, inventive poet, a master of her craft. She was the author of countless restaurant reviews and food columns.
"She directed the Composition Program at New Paltz for many years and had just completed a term as Director of the Creative Writing Program. As a teacher, she developed one of the first courses on multiethnic literature at SUNY New Paltz and the College's first course in graphic literature. And as so many of her students know, she was an inspiring and dedicated teacher.
"Poet, scholar, critic, teacher. In all of these roles, Pauline Uchmanowicz lived a dedication to the beauties and possibilities of language. Those of us who were lucky enough to be her friends and colleagues will always cherish her memory, but at this moment we are shocked and full of sorrow."
Information about services will be added to this post as they become available.