The Department of Theatre Arts and New Paltz Players present the Praxis Series production of "Life's Only Valuable Emotion," a student-written, produced, performed and directed play about the struggle for love and connection.
Performances will be given at 8 p.m. Friday, May 3 and Saturday, May 4, and at 2 p.m. Sunday, May 5, at Parker Theatre on the SUNY New Paltz campus. The opening night performance will be followed by a talk back.
This production is directed by Gabriella Montanaro '21 and written by Jillian Feuerstein '19, both theatre arts majors with performance concentrations.
The story follows Alice and Bree as they reconnect for the first time since the end of their long romantic relationship 10 years prior. Together they travel through the past reliving the memories they shared and reconsidering the love triangle they endured.
"It's important to put plays on with LGBTQ characters that are just about relationships and not necessarily about their 'gay' relationships," Montanaro said. "We need diversity in the kinds of stories that are being told from the perspective of LGBTQ people."
After conceptualizing the show in one of her classes, Feuerstein could not stop thinking about the characters and felt compelled to write their stories for audiences to experience.
"Life's Only Valuable Emotion" marks Feuerstein's playwriting debut. She has spent multiple semesters working with the Praxis Series and directed the fall 2018 production of "The Most Fabulous Story Ever Told." She also appeared in this semester's Mainstage Production of "The Servant of Two Masters."
Montanaro served as assistant director of the Department of Theatre Arts' fall 2018 Mainstage Production of "Ready Steady Yeti Go," and was a cast member in the College's recent performance of "'12 Angry Men' Performed by 12 Impassioned Women."
This show is sponsored by the Student Association, and is free and open to the public. It contains adult language and mature content that may not be appropriate for all ages. It is the final Praxis Series production of the 2018-19 academic year.
Visit the Department of Theatre Arts at SUNY New Paltz for more information.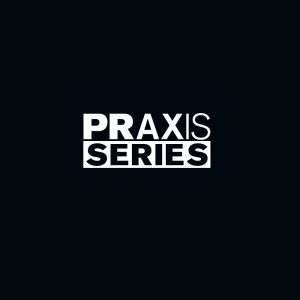 About the Praxis Series
SUNY New Paltz's Praxis Series offers students in the Department of Theatre Arts and the broader campus community the chance to develop, explore and stretch their creativity, providing unique challenges that enhance and expand the educational experience for students with an interest in dramatic performance and production.
Praxis often serves as a vehicle for student-written work; work with a social justice message; work from one or more underrepresented groups; or new work still in development.