SUNY New Paltz congratulates faculty and staff on their notable awards, honors and publications.
Do you have news to share with friends and colleagues? Please use this link to tell us about your accomplishments and be included in a future publication of faculty achievements!
---
Matthew Friday (Art) presented at a CUE Foundation panel hosted by the Shelley and Donald Rubin Foundation entitled "How to Live in Political Times."
The conversation featured artists who are redefining their relationship to the earth's resources, touching on land management and the lives of animals while examining sources of energy and technologies that still keep us enthralled.
---
Gordana Garapic (Geology) is coauthor of an article titled "A petrologic study on the effect of mantle overturn: Implications for evolution of the lunar interior," which was published in the Feb. 14, 2019 issue of Geochimica et Cosmochimica Acta, a leading international journal of Earth Science journals.
---
Howie Good (Digital Media & Journalism) is the author of a new, independently published edition of poetry titled "The Titanic Sails at Dawn."
Use this link to read an in-depth review of Good's latest collection.
---
Giordana Grossi (Psychology) has co-edited (with Rebecca Jordan-Young, Barnard College, and Gina Rippon, Aston University) a special issue of The Scholar & Feminist Online (15.2 Spring 2019 issue).
The issue focuses on NeuroGenderings: an international, transdisciplinary group of scholars who critically examine neuroscientific knowledge production and seek to develop research practices and methodologies that are more gender-informed and gender-adequate.
Grossi co-authored the introduction to the issue ("Fifty shades of grey matter," with Jordan-Young and Rippon) and the peer-reviewed article, "Feminist interventions on the sex/gender question in neuroimaging research," written with Katherine Bryant (Radboud University) and Anelis Kaiser (University of Freiburg).
---
Keely Heuer (Art History) presented her paper, "Belles of the Ball: Young Women, Marriage, and Chthonic Cult in South Italian Vase Painting" at the annual College Art Association Conference in New York City, February 2019.
The conference included more than 500 events hosted over the course of four days by College Art Association, the preeminent international leadership organization in the visual arts.
---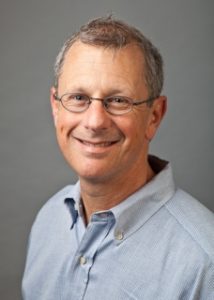 Tom Meyer (Teaching & Learning / Hudson Valley Writing Project) received a $45,000 grant from the Irving Harris Foundation for his project titled, "Early Career Leadership Institute 2019-21."
Meyer and Mary Sawyer also received a $15,000 grant from SUNY System Administration through the TeachNY initiative, to support development of a micro-credential framework for the teaching of writing, in collaboration with the Hudson Valley Writing Project.
---
Shala Mills (Graduate & Extended Learning) is a co-author of a new article published in the EJournal of Public Affairs, titled "College Student Food Insecurity and Awareness and Use of Supports."
The piece documents findings from a survey conducted with students at Fort Hays State University, which reflect a growing nationwide trend of college students, particularly those at public universities, struggling to afford food.
The article abstract and a full text pdf are accessible via this link.
---
Simin Mozayeni (Economics) published an article titled "Consumers Behind Solar Energy: A Case Study of Households' Demand for Four OECD Countries."
The work, co-authored with Unni Pillai (2015 appeared in the February 2019 issue of the Journal of Strategy Innovation and Sustainability (JSIS). An abstract and full-text PDF can be accessed via this link.
---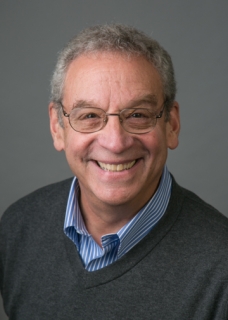 Amy Nitza, Karla Vermeulen and James Halpern (Institute for Disaster Mental Health) are the editors of "Disaster Mental Health Case Studies: Lessons Learned from Counseling in Chaos," a new publication from Routledge.
The text features 17 case studies, and offers rare insight into the challenges, tragedies, pain, frustrations, and grief at the heart of disaster mental health work.
---
Lisa Phillips (Digital Media and Journalism) published "On being unfair: The ethics of the memoir-journalism hybrid" in Ethical Space: The International Journal of Communication Ethics (Vol. 15 Nos. 3/4 2018).
The article follows up on Phillips's 2015 publication, "Unrequited," an exploration of romantic obsession that blends memoir, journalism, exposition and case study.
---
Michael Rosenberg (School of Education) has received a $38,461 grant from SUNY System Administration through the TeachNY initiative, to support development of a new classroom management skill module for helping prepare teacher candidates.
The project will make use of TeachLive technology to include a mixed reality and simulation intervention.
---
Reva Wolf (Art History) presented her paper, "Teaching into Practice in 'Marking Time': A Class, an Exhibition, a Catalogue, a Collaboration, and a Foundation" at the annual College Art Association Conference.
Wolf drew on her role as curator of the Samuel Dorsky Museum of Art exhibition, "Marking Time: Andy Warhol's Vision of Celebrations, Commemorations, and Anniversaries," and presented alongside two seminar students, alumnae Rebecca DuBois '18 and Emily Finan '17, who were integral to the project.