The Department of Theatre Arts at SUNY New Paltz presents the first Mainstage Production of the fall 2018 semester, "Ready Steady Yeti Go," a new script by David Jacobi about a community's struggles in the aftermath of a hate crime.
Performances will be given on Sept. 27-30 and Oct. 11-14 at Parker Theatre on the New Paltz campus, with direction by Catherine Doherty, assistant professor of Theatre Arts.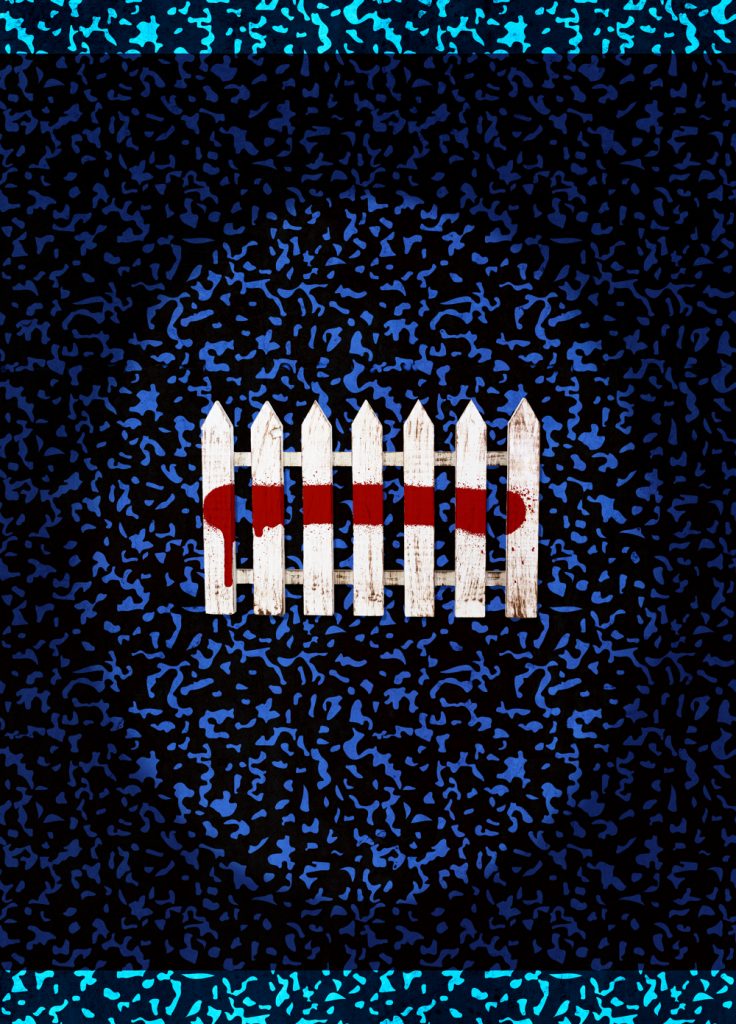 A semifinalist for the American Playwriting Association's Relentless Award, "Ready Steady Yeti Go" begins with when a family home is vandalized with a racial epithet. As the town's adults haphazardly set to work planning a "Kill Racism Forever" rally, a group of middle school students come together to investigate the incident, while also navigating their first romantic experiences.
The story of Goon, a junior high pariah who befriends and falls in love with Carly, the only black girl in school; Wikipedia Jones, the crime-solving son of the town's police chief; and adults who think they know best, was inspired by a real occurrence that happened in Jacobi's hometown.
"It's a cautionary tale told through the eyes of children," said Assistant Professor Martine Green-Rogers, who has worked with Jacobi on the script since its first professional workshop. "This play tries to remind us of the humanity of all these situations, and does it with a mix of sarcasm, humor and genuine connection."
Told from the relatively innocent perspective of children, "Ready Steady Yeti Go" is capable of sparking honest dialogue about race, guilt, atonement, and other contemporary social issues.
"This is one of the ways in which theatre becomes a social tool for us to be able to wrap our heads around complex issues," Doherty said. "Doing this kind of storytelling and this kind of theatre gives you a jumping off point to start the conversation."
"I hope [audiences] leave wondering: Where does our guilt come from?" Jacobi added. "How are we teaching the people around us? How are we shedding the bad cultural programming, atoning for what we've done, and moving forward?"
Performances of "Ready Steady Yeti Go" will be given on Sept. 27-29 and Oct. 11-13 at 8 p.m., with Sunday matinee presentations on Sept. 30 and Oct. 14 at 2 p.m. All performances will take place at Parker Theatre. The play runs 75 minutes without an intermission, and includes some racial epithets and themes/actions surrounding mental health.
Tickets are $18 for general public; $16 for seniors (62+), SUNY New Paltz faculty/staff, SUNY New Paltz alumni and non-New Paltz students; and $10 for SUNY New Paltz students.
Use this link to purchase tickets online, or contact the Parker Theatre Box Office at (845) 257- 3880 or boxoffice@newpaltz.edu. The Box Office is open Monday through Friday from 11:30 a.m. – 4:30 p.m., and is also open for one hour prior to each performance.
Visit the Department of Theatre Arts at SUNY New Paltz for more information.
About the Director
Catherine Doherty is an award-winning director, actor and SUNY New Paltz Theatre Arts faculty member. Her directing credits with SUNY New Paltz include "Parade," "Mad Forest" and "To Kill a Mockingbird," and regional directing credits include "See How They Run," "You Can't Take it With You," "Mary Poppins," "My Fair Lady," "The King and I," "Chicago," "The Elephant Man" and more. Selected acting credits include "Good People," "Margie," "Romeo and Juliet," "Nurse," "Lady Bracknell," and "The Importance of Being Earnest."
Doherty has worked with St. Michael's Playhouse, Northern Stage, Shadowland Stages, Potsdam Music Theatre, Opera North, Theatre in the Square (Georgia) and Lincoln Center. She has also worked for ABC, CBS and Fox Television. She is a past recipient of the Telly Award and the Ida Lupino Award from the Director's Guild of America.