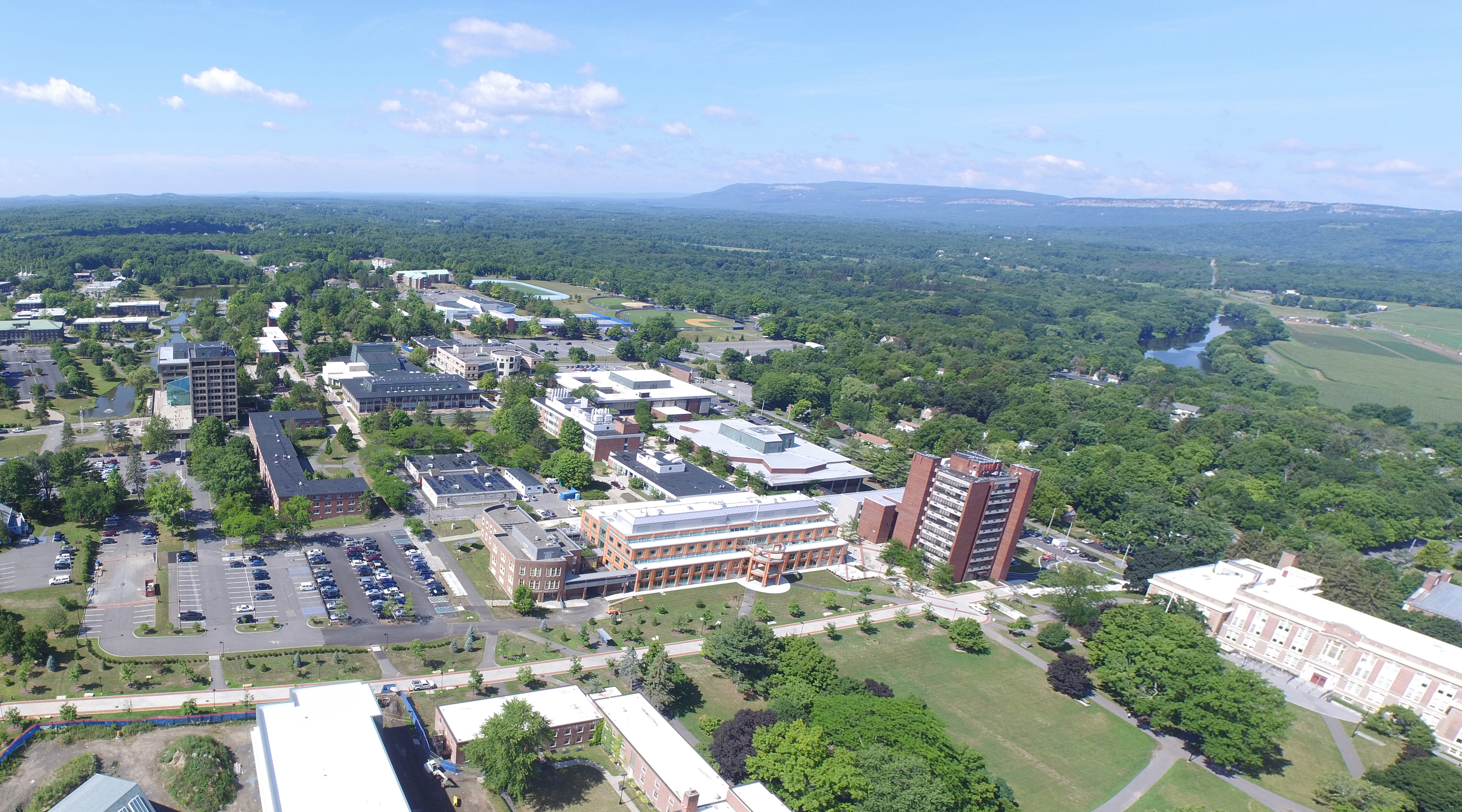 SUNY New Paltz has launched a new online resource for community members interested in learning more about the origins of campus buildings, their names and their namesakes.
The website "What's in a Building Name?" offers detailed information about more than 30 academic, administrative and residential buildings, as well as athletic facilities.This information can also be accessed from our interactive campus map.
The new site includes dates of construction, information about how buildings have been used and changed over time, the origins and significances of buildings' names, other contextual and historical information, and a photograph. This site is a work in progress and we will of course add more as we learn more about our campus history.
The Office of Communication & Marketing developed the new catalogue of building histories in response to comments received during the Hasbrouck Complex community forums, held in January 2018, expressing an interest in learning more about the College's history and the history of names on our buildings.
The input collected at those forums has played an important role in informing the Diversity & Inclusion Council's ongoing leadership of a community-wide dialogue about campus buildings named for Huguenot families.
The Diversity & Inclusion Council's report to President Donald P. Christian has been published and can be viewed in its entirety via this link.
Please use this link to learn more about diversity, equity and inclusion at SUNY New Paltz.