SUNY New Paltz congratulates faculty and staff on their notable awards, honors and publications.
Do you have news to share with your friends and colleagues? Please use this link to tell us about your accomplishments and be included in a future publication of faculty achievements!
---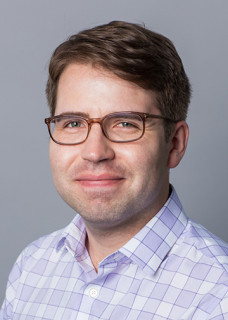 STEPHEN DIDOMENICO (Communication) has been elected to serve as Information Officer of the Language and Social Interaction Division of the National Communication Association. He will serve a two year term in the role.
DiDomenico also presented two papers at the 2018 Georgetown University Roundtable Conference in Washington, D.C. The conference brought together researchers and discourse analysts from around the world, represented disciplines including linguistics, communication studies, sociology, anthropology and education.
DiDomenico presented a solo-authored paper, "'I'm just kinda having a hard time': Examining the troubles-centered headline and extended storytelling formats in calls to a crisis help line," and a co-authored paper, "Embodying attention to technology: Doing demonstrable orientations towards mobile phones in conversation."
---
SARAH ELIA (Haggerty English Language Program) has been appointed to TESOL International Association's Affiliate Network Professional Council. Elia is one of seven English Language educators chosen to serve in this role, and one of only two representing the United States.
The Affiliate Network Professional Council supports TESOL International by advising on initiatives and activities that advance the association's strategic direction.
Read more about Elia's appointment via this link.
---
DAVID HOBBY (Mathematics) has received a $118,374.00 grant from National Science Foundation (NSF) for his Research in Undergraduate Institutions project, "Algebraic, Differential‐Geometric, and Computational Aspects of Darboux Transformations in Classical and Super Settings."
---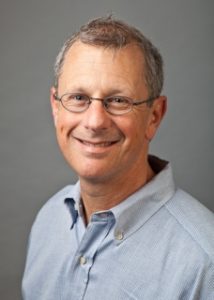 TOM MEYER (Education) has received a $3,500 grant from the National Writing Project Corporation to support Hudson Valley Writing Project summer youth writing programming at the FDR/Vanderbilt National Historic Sites, as well as seasonal events throughout the year.
Visit the Hudson Valley Writing Project online to learn more about 2018 young writers summer camps.
---
SHALA MILLS (Graduate & Extended Learning) is a coauthor of an article titled "College Student Food Insecurity and Awareness and Use of Supports," which presents findings from student survey data collected at Fort Hays State University in Kansas.
The article appears in the journal "Public Affairs," and can be read in its entirety online.
---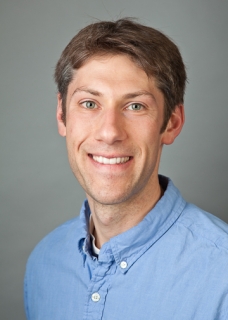 DAVID RICHARDSON (Biology) has received a $10,000 grant from Cornell University for a project titled "Effect of climate change on nutrient limitation and algal blooms in headwater lakes of the Hudson River."
The grant is made possible through the Hudson River Estuary Program, a New York State Department of Environmental Conservation initiative that includes research and education funding, resource conservation, restoration projects and community planning.
---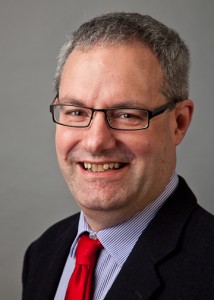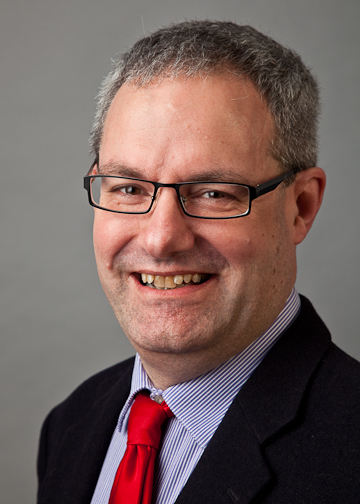 LOU ROPER (History) is the editor of "The Torrid Zone: Caribbean Colonization and Cultural Interaction in the Long Seventeenth Century," a collection of essays contributed by historians from Denmark, England, Italy, the Netherlands, and the United States, published by the University of South Carolina Press.
The collection is the first of its kind to offer comparative treatments of Danish, Dutch, English and French trading, pirating and colonizing activities in the Caribbean, as well as an an analysis of the corresponding interactions among people of African, European and Native origin.
The contributions range from an investigation of the indigenous colonization of the Lesser Antilles by the Kalinago to a look at how the Anglo-Dutch wars in Europe affected relations between the English inhabitants and the Dutch government of Suriname.
---
ANNE R. ROSCHELLE (Sociology; Women's, Gender, and Sexuality Studies) and SHARINA MAILLO-POZO (Languages, Literatures & Cultures; Latin American and Caribbean Studies) received a contract for their book, "Tracing the Legacy of Camila Henriquez Ureña through Translation and Beyond," from the Biblioteca Nacional Pedro Henríquez Ureña (the national library of the Dominican Republic) and the CUNY Dominican Studies Institute.
---
WILLIAM RHOADS (Art History, Emeritus) is the author of "Charles S. Keefe (1876–1946): Colonial Revival Architect in Kingston and New York," published by Black Dome Press.
This richly illustrated book restores Keefe to his rightful place among tradition-minded architects who were dismayed by the rise of modernism, and gives a full and colorful account of Keefe's professional and personal life.
Foreword by Richard Guy Wilson (Commonwealth Professor at the University of Virginia). More information from Black Dome Press.
---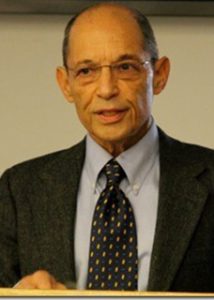 GERALD SORIN (History, Emeritus) published the essay "Finding My Place in the 'Great Tradition'" in an anthology titled "Conversations with Colleagues: On Becoming an American Jewish Historian," edited by Jeffrey Gurock and published by Academic Studies Press.
The book collects personal reflections from 16 senior scholars of American Jewish History on the personal and intellectual paths they traveled in becoming leaders in their areas of expertise, as part of a broader exploration of the evolution and structure of American Jewish History as a field.
---
KARLA VERMEULEN (Institute of Disaster Mental Health) has received a $20,000 grant from the New York State Office of Mental Health to contract IDMH for the development of a basic Participant curriculum in Psychological First Aid, and a companion Train-the-Trainer module.
---
FRED VOLLMER (Geology) is the author of "Automatic Contouring of Geologic Fabric and Finite Strain Data on the Unit Hyperboloid," which was published in the peer-reviewed journal Computers and Geosciences.
The article can be viewed in its entirety via this link.
---
GRETA WINOGRAD (Psychology) has published an article in The Learning Assistance Review that presents results of a study examining the utility of Educational Opportunity Programs via third year outcomes. She is currently furthering that research in an examination of graduation outcomes for the same student population. This is certainly important research for our understanding of student assistance programs.