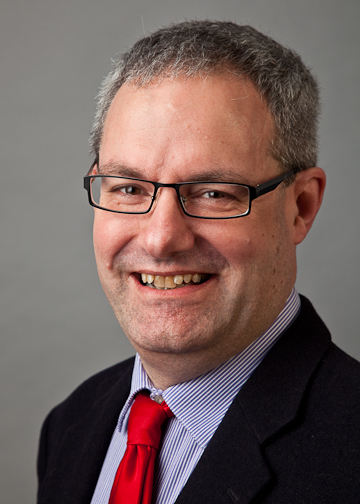 Professor of history Lou Roper was featured on the nationally-syndicated radio program, "The Academic Minute," on June 21.
Roper discussed his research into the British Empire's use of slavery to fuel its expansion in the 17th century, and how the trans-Atlantic slave trade contributed to setting the course of British colonialism during this period.
"As early as the 1620s, English people who sought profitable opportunities in the wider world recognized that trading in slaves, as well in the indentures of servants, constituted a prime vehicle for generating wealth," Roper said on the broadcast. "Over the next three decades, networks of merchants and aristocrats along with their colonial associates became perfectly aware that slavery constituted the linchpin to prosperity in England and in its colonies."
Roper's area of focus as a historian is the development of early American societies and history of the Americas and the British Isles from roughly 1450 – 1815. His "Academic Minute" is based on research into the formation of the English Empire.
The complete broadcast and a transcript of Roper's "Slavery and the British Empire" can be accessed at the "Academic Minute" website.
About "The Academic Minute"
"The Academic Minute" is an educationally focused radio segment produced by WAMC in Albany, N.Y., a National Public Radio member station. The show features an array of faculty from colleges and universities across the country discussing the unique, high-impact aspects of their research. The program airs every weekday and is run multiple times during the day on about 50 different member stations across the National Public Radio spectrum. For more information, visit http://academicminute.org/.