[With the end of the 2017-18 academic year comes the end of some of the most distinguished careers in SUNY New Paltz history. Throughout the summer we'll share brief profiles of these retirees in this space.]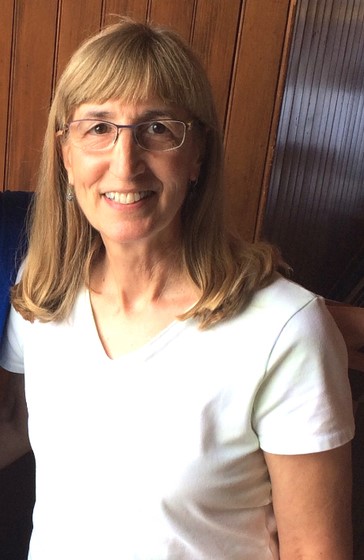 Chris DeLape '78g has served SUNY New Paltz for 36 years as an invaluable and knowledgeable resource in the School of Fine & Performing Arts.
She began in 1982 as a typist for the School of Education before transferring to a role at the College Art Gallery, an early predecessor of the Samuel Dorsky Museum of Art.
She was promoted to Assistant Gallery Director in 1985, and played a key role in overseeing and maintaining the College's permanent collections of more than 3,000 objects. She served as registrar for and assisted with installation of more than 150 exhibitions, proofread and edited all gallery publications, and served as museum educator for community and school groups visiting the gallery.
During this period DeLape conducted deep research into more than 30 years of historical documents at New Paltz, and published "The History of the College Art Gallery," a catalogue essay chronicling the accomplishments of previous directors and studying the origin and growth of the College's permanent art collection.
In 1997, Chris became Assistant to the Dean of the School of Fine & Performing Arts, and took on responsibilities for managing budgets and personnel appointments. She liaised between the School of Fine & Performing Arts and Facilities Operations & Management, coordinated the PianoSummer program for 21 years; and served as the Studley Theatre Manager for nine years.
During her tenure, Chris served on numerous search committees and committees of the college faculty, making important contributions on a range of issues including budget, editorial style, and facilities planning. In 2009, Chris received the Chancellor's Award for Excellence in Professional Service.
"Known for her dedication to the College and resourcefulness in the School of Fine & Performing Arts, Chris' reliable and helpful counsel has guided faculty and administrators alike through all manner of situations and circumstances," said Jeni Mokren, dean of the School of Fine & Performing Arts. "Her orderly and unflappable approach to solving problems has earned the respect of colleagues across campus."