The Department of Theatre Arts at SUNY New Paltz is pleased to announce new Summer Theatre Camps for elementary, middle and high school students, creating unique opportunities for young performers to develop professional skills in acting, voice, movement, improvisation, theatre design, playwriting and production.
Two week-long camps will be held on campus this summer, directed by award-winning Broadway Actress Denise Summerford, who is also the founder of Broadway Arts Collective. Classes are designed for students of all experience levels.
"I am thrilled to be able to bring this high-caliber theatrical summer camp to children of the Hudson Valley," Summerford said. "The response from Broadway actors, directors, dance instructors, musical directors, casting directors and agents wanting to come up and teach has been amazing. We can't wait for the students to get the chance to spend time with these nurturing teaching artists and learn from their incredible experiences."
Daily activities will include core practice in voice, acting and dance, as well as special sessions in areas like stage make-up, design, lighting, commercial acting, and the business of theatre. High School students will also learn about the audition and application process required for college theatre programs.
The curriculum is designed to challenge students to stretch their creative muscles in a safe, inspiring and fun environment. Each week will culminate in a celebratory sharing for friends and family.
"Building Community is at the core of the Department of Theatre Arts, and this is a step to engage, encourage, and energize the next generation of theatre artists, and theatre lovers," said Department Chair Ken Goldstein.
The Summer Theatre Camps will take place in Parker Theatre from July 30 – Aug. 3 (grades 9-12) and Aug. 20 – 24 (grades 4-8), from 9 a.m. – 4 p.m. Tuition is $500 for each week, and sibling discounts and a limited number of scholarships are available.
Learn more and register at http://www.newpaltz.edu/theatre/summercamp/, and see our frequently asked questions page for detailed information about the Summer Theatre Camps.
Contact theatrecamp@newpaltz.edu with any additional questions.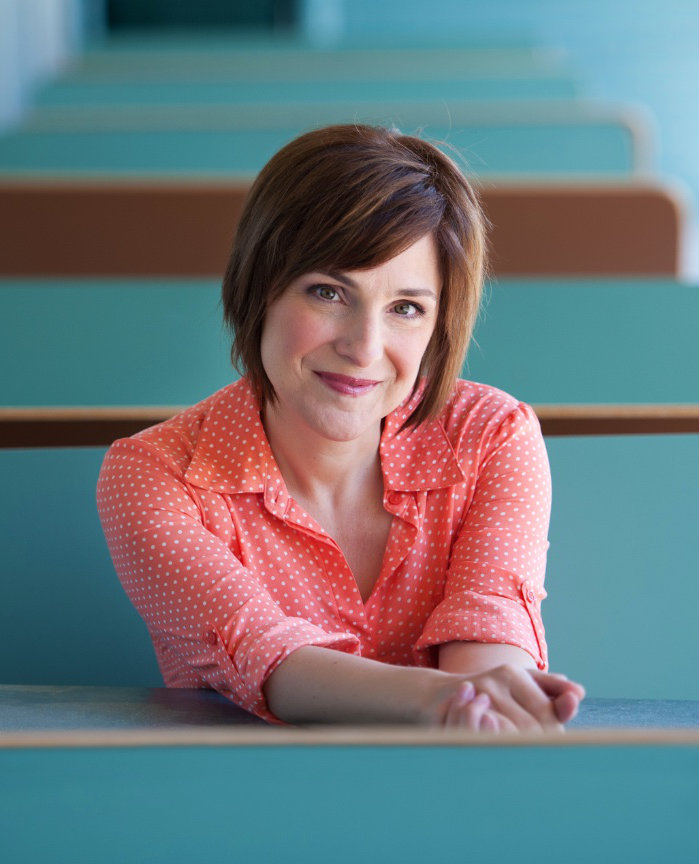 About the Director
Denise Summerford has appeared on Broadway in such shows as "The Rocky Horror Picture Show," "Saturday Night Fever" and "Grease." She is the recipient of a Drama Desk Award for her work in the hit a cappella musical "In Transit," has drawn widespread praise for her solo show "Cover Girl," and has had the distinguished honor of singing at the White House for the President and First Lady.
Summerford was a company member of Half Moon Theatre in Poughkeepsie, where she founded and served as director of Half Moon Theatre School of the Arts for six years. She teaches audition and voice master classes at many universities and acting academies across the country, and runs a private voice and acting studio in New Paltz, N.Y.  She is a member of Actors' Equity Association, American Guild of Variety Artists, Screen Actors Guild‐American Federation of Television and Radio Artists, National Association of Teachers of Singing.