SUNY New Paltz congratulates faculty and staff on their notable awards, honors and publications.
Do you have news to share with your friends and colleagues? Please use this link to tell us about your accomplishments and be included in a future publication of faculty achievements!
---
THOMAS ALBRECHT (Fine & Performing Arts) has been named the 2018 Georgette and Richard Koopman Distinguished Chair in the Visual Arts at Hartford Art School in Hartford, Conn.
The endowed Koopman Distinguished Chair was established in 1988 to attract internationally acclaimed artists to work with students at the Hartford Art School.
Albrecht, who works primarily as a performance artist, will teach two intensive courses in Foundations, present a solo exhibition at the Joseloff Gallery in Hartford, and deliver a public lecture during the spring as part of the Chair position. He additionally presented a solo exhibition, "Unmoored," at the Joseloff Gallery in Hartford from Jan. 9- Feb. 12.
---
HOWIE GOOD (Journalism) is the author of a selection of poems translated into Portuguese by Brazilian Poet Francisco José Craveiro de Carvalho.
The translated collection is titled "uma vaca solitária a chorar ao amanhecer."
---
KRISTINE HARRIS (History & Asian Studies) is the author of "On Language, Literature, and the Silent Screen," in the volume A New Literary History of Modern China, edited by David Der-Wei Wang and published in 2017 by Harvard University Press.
This piece investigates how early Chinese filmmakers and writers approached the medium of silent cinema and created motion pictures inspired by classic Chinese narratives, popular contemporary fiction, and world literature as they sought to cultivate an art that mixed verbal and visual language.
Read more about the volume online.
---
TOM MEYER (Education) has received a $2,000 grant from the Maya Gold Foundation to support "Rise Up & Write, a new Hudson Valley Writing Project workshop designed for teen activists, which will be offered in July 2018.
Meyer recently returned from a three-week stint teaching and writing in India as part of the Science for Monks program. Read more about that experience here.
---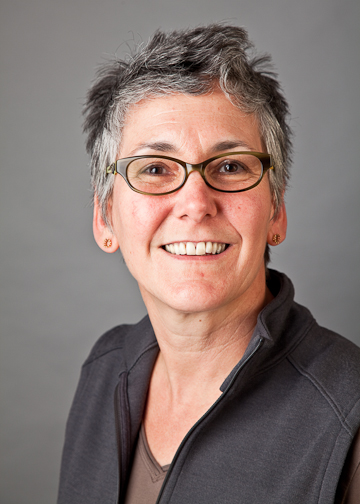 MYRA MIMLITSCH-GRAY (Metal) presented a lecture at "Jewelry of Ideas," a symposium held at the Cooper Hewitt Smithsonian Design Museum in New York on Nov. 17, 2017.
The symposium was held in conjunction with the exhibition "Jewelry of Ideas: Gifts from The Susan Grant Lewin Collection," featuring more than 150 objects by more than 100 modern and contemporary jewelry designers and makers from 18 countries, from the late 1940s to the present.
Mimlitsch-Gray's work is included in the exhibition and the museum's permanent collection.
---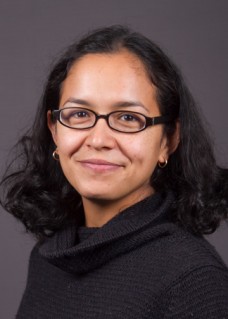 AIKO PLETCH (English as a Second Language) has been awarded a 2017 New York State TESOL Teacher Materials Grant, a competitive prize established to support innovative approaches to engaging English language learners.
Pletch's proposal is to use the funding to establish an account with the Hudson Valley Advanced Manufacturing Center at SUNY New Paltz, to enable ESL teachers at the College to use 3D printing technology as part of a project tailored to individual students' levels of comprehension.
Learn more about NYS TESOL online.
---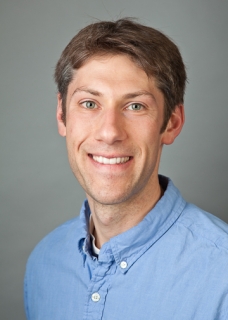 DAVID RICHARDSON (Biology) is the author of a new paper titled "Watershed management and underlying geology in three lakes control divergent responses to decreasing acid precipitation," which was published in the peer-reviewed journal Inland Waters.
The paper was a collaborative effort between SUNY New Paltz and the Mohonk Preserve, and included contributions from five New Paltz undergraduate co-authors, all funded through Research, Scholarship, and Creative Activities (RSCA): David Charifson '13 (Biology), Bobbetta Davis '16 (Biology), Matthew Farragher '16 (Environmental Geochemical Sciences), Bryan Krebs '15 (Biology) and Brian Wilcove '16 (Biology).
The paper examined patterns of acidity in rain and three lakes on the Shawangunk Ridge, and finds that acidity has decreased during the last 40 years, though at different paces in each of the different lakes measured.
---
KENT SMITH (Music) is the author of "The Vocal Trinity: Musings From A Vocal Studio," which was published in the February 2018 issue of Classical Singer Magazine.
---
LYNNE TELESCA (Communication Disorders) co-presented "Effective Writing Interventions for Elementary & Secondary Students: SLPs & Expository Writing" at the 2017 American Speech-Language Hearing Association's National Convention in Los Angeles, Calif.
Her presentation focused on the use of an innovative writing intervention, Metalinguistic Sentence Combining, to help struggling adolescents with expository writing in science.
---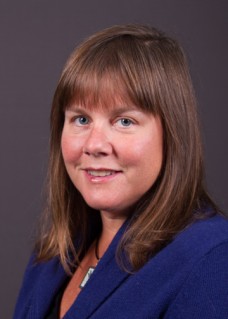 KT TOBIN (Benjamin Center) has received a $50,034 grant from the Orange County Planning Department to support climate change adaptation planning.
Visit the Benjamin Center to learn more about their public policy research.
---
JASON WRENCH (Communication) has been selected to assume the editorship of the Journal of Intercultural Communication, beginning January 2019. The journal focuses on the interrelationship between culture and communication. It is a publication of the World Communication Association and is produced by Taylor & Francis.
Learn more about the Journal of Intercultural Communication Research online.