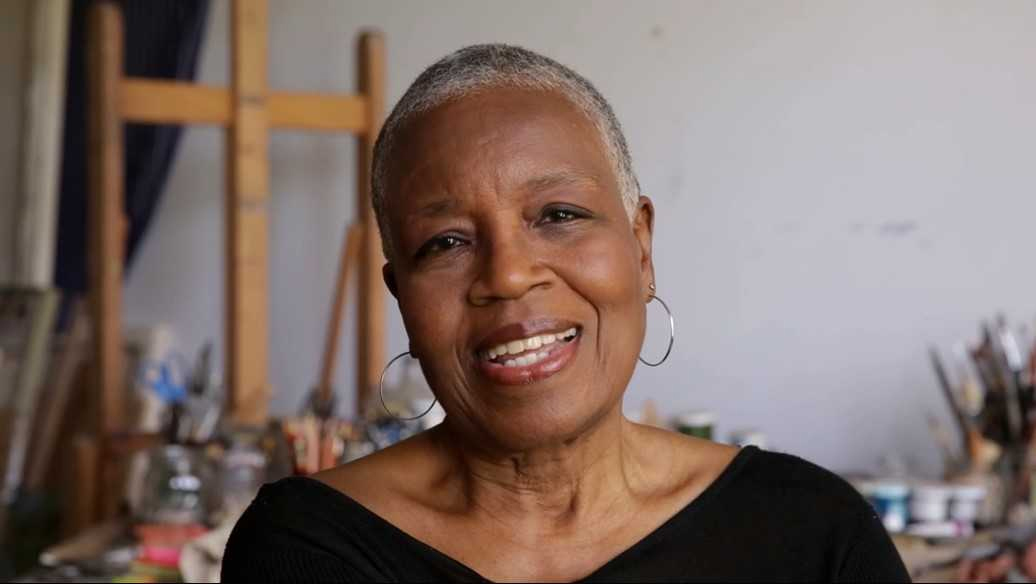 [The College presented two honorary degrees at the May 2018 Commencement ceremonies.
Use this link to read about the other recipient, James H. Ottaway Jr.]
[View the transcript and video of Janus's address]
SUNY New Paltz will recognize the distinguished life and career of Janus Adams '67 (Theatre Arts) – Emmy Award-winning journalist, producer, historian, speaker, musician and bestselling author of 11 books, including the forthcoming collection "Sediddy: Attitude, Gratitude, and Seeing Red" – with an honorary doctorate of humane letters degree at the Saturday Undergraduate Commencement on May 19, 2018.
"In memory of my parents, who led the way … In the name of two professors, Dr. Charles E. Scott and Dr. Robert Mumper, whose courage and integrity gave me a place to frame questions and find answers … In tribute to the librarian, Dr. Corinne Nyquist, whose pioneering work on Sojourner Truth [former slave, orator, abolitionist and women's rights advocate from Ulster County and namesake of the College's library] brought me 'home' forty years later … It is with distinct pleasure and profound gratitude that I accept this honorary Doctorate of Humane Letters from my alma mater," Adams said.
Adams has dedicated her life to chronicling and promoting civil rights, human rights and social justice, and has enjoyed a long and decorated career as a news commentator and pioneer of issue-oriented African American and women's programming.
She was NPR's first National Arts Correspondent, has hosted her own radio and television talk shows, has appeared as a guest on ABC, BET, CBS, CNN, FoxNews and NBC, and has published articles, essays and columns in outlets including Newsday, USA Today, and the Huffington Post.
She lectures widely on topics rooted in business, social justice, women's rights and her signature theme: History and Healing.™
Adams returned to her alma mater for her 50th class reunion last fall, to give a Distinguished Speaker Series address titled "Know When to Leave the Plantation," which narrated a journey that began when she was selected one of just four children who would break New York's segregated school bar in the wake of the Supreme Court's decision in Brown v. Board of Education.
Adams will give an encore presentation of this address on Feb. 13 at 7 p.m. in the College Terrace. She will also serve as a consultant to the Diversity and Inclusion Council this year. She also served as a speaker in the College's 2017 Women's Leadership Summit.
A classically trained pianist, she graduated from New York's famed High School of Performing Arts, now known as Fiorello H. LaGuardia High School of Music & Art and Performing Arts. Adams earned the nation's first graduate degree in Black Studies from Mills College, and pursued doctoral studies at the University of Massachusetts at Amherst, where she studied with author and composer Shirley Graham DuBois, widow of NAACP co-founder Dr. W.E.B. DuBois until DuBois' death. She was awarded an honorary Doctor of Humane Letters from Shaw University in 2010 based on her many books, articles, media programming, and other accomplishments.
---
The Honorary Doctorate of Humane Letters is the highest form of recognition offered by the State University of New York, honoring exceptional scholarship, service and professional achievements that stand as an example for the many and diverse students attending SUNY institutions.
This year's Undergraduate Commencement Ceremonies will be held on Saturday, May 19, and Sunday, May 20, 2018, on the Old Main Quad on the New Paltz campus.