The Student Art Alliance at SUNY New Paltz has announced the schedule of its fall 2017 Visiting Artist Lecture Series.
This series has become the flagship of the Student Art Alliance (SAA), an entirely student-run organization that for years has supported and enhanced opportunities for campus community members to view fine art and gain insights into the process of working art professionals.
Student members of the SAA get invaluable experience designing and curating art events at the College, often in collaboration with the Samuel Dorsky Museum of Art and School of Fine & Performing Arts faculty. Each semester they invite artists, historians, critics and curators to give presentations on their work or on current issues in contemporary culture.
"The Visiting Artist Lecture Series provides unique opportunities to explore and discuss contemporary artistic work with artists who are at the forefront of practice in their fields," said Department of Art Chair Beth Thomas.
More than 200 internationally recognized artists and designers representing the range of disciplinary and interdisciplinary interests of the region have participated to date.
The following presentations are free and open to the public and will be given on Wednesdays at 11:00 a.m. in the Coykendall Science Building Auditorium, unless otherwise noted.
---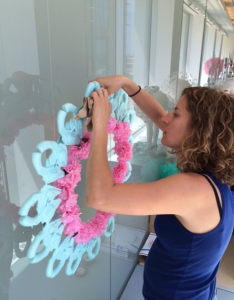 Oct. 4: Jessica Calderwood
Calderwood is an image-maker and sculptor with an MFA in metalworking. Her work has been exhibited throughout the U.S. and internationally in curated and juried exhibitions. She is currently Associate Professor of Art at Ball State University in Indiana.
http://www.jessicacalderwood.com
*Moved to Lecture Center 100
---
Oct. 11: Joianne Bittle
Bittle lives and works in New York. Much of her recent activity has been in diorama, and she has created multiple features for special exhibitions at the Museum of Natural History.
---
Oct. 18: Mary Mattingly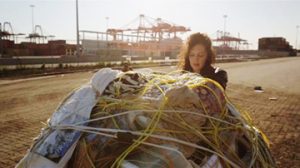 Mattingly is a visual artist who works in sculpture and other media. She has held teaching positions at Yale University, Rutgers University and the Pratt Institute. Her work has been featured in Aperture Magazine, Art in America, Artforum, Sculpture Magazine, China Business News, The New York Times, New York Magazine, Financial Times, Le Monde Magazine, New Yorker, The Wall Street Journal, and the Village Voice.
---
Nov. 1: Hanna Hedman
Hedman was born in Stockholm, Sweden whose work in jewelry has exhibited around the world. She is the author of the recent book "Murmuring," along with photographer Sanna Lindberg, a collection of images that evokes the expressive potency of Hedman's craft.
---
Nov. 8: Rachel Brennecke
Brennecke, a.k.a. Bon Jane, is a New York-based artist working in multiple modes of photography: art, fashion, portrait, editorial and commercial. Her work has been published in Cosmopolitan, Elle, Elle France, Elle Portugal, Elle Brazil, Galore, Creem, The Daily, and VICE.
http://www.rachelbrennecke.com/
---
Nov. 29: Daniel Bozhkov
Born in Bulgaria and currently working in New York, Bozhkov's art often takes the form of elaborate installations, frequently involving performance. His work treats the absurdity of modern life.
http://www.artnet.com/magazineus/features/coggins/daniel-bozhkov3-31-10.asp
---
Dec. 6: Hilary Greenbaum
Greenbaum is a graphic designer, design director at the Whitney Museum of American Art, and professor at NYU. She previously worked as a staff designer for the New York Times Magazine.
---
All events subject to change without notice. Visit http://www.newpaltz.edu/art/visiting-artist-lecture-series/ for the most current information.
The lecture series is funded by the SUNY New Paltz Student Association and administered by the Student Art Alliance. For additional information, please email artlectures@hawkmail.newpaltz.edu.