Nine students were recently selected to take part in the College's Alumni Discovery Program, an interview scenario that brings students and alumni together, created and executed by the Office of Alumni Relations.
From March 1 to June 30, the program will connect students with alumni for hour-long interviews in their hometowns or in the Hudson Valley region. These conversations will allow students to gain practical communication and organizational skills and provide an opportunity to learn about SUNY New Paltz history and heritage through the first-person narratives of those that completed the journey before them.
During the interviews, students will gather information about alumni experiences at the College, their path after New Paltz, their opinions and perspectives on the College today and how New Paltz plays a meaningful role in their lives now.
"This program allows our students to listen to the alumni stories, perspectives and ideas and to bring those concepts back to campus," said Director of Alumni Relations Shana Circe '02 '08g (major). "These one-on-one interviews will help build a dialogue that can foster a deeper connection with the College for both students and alums."
Alumni participants will be selected from the Discovery Student Ambassadors' home regions. Alumni who live or work in a student's home region and would like to participate in an interview, should contact the Office of Alumni Relations at (845) 257-3230 or alumni@newpaltz.edu.
Meet our Alumni Discovery Student Ambassadors
---
Simone Williams
Major: English
Minor: Creative Writing
Hometown: Bronx, N.Y.
---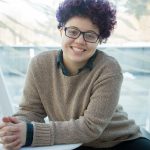 Johanna Garcia
Major: Digital Media Production
Minor: Theatre
Hometown: Bronx, N.Y.
---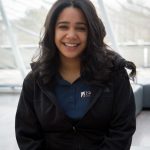 Fannely Valerio
Minor: Black Studies
Hometown: Bronx, N.Y.
---
Kevin Burns
Major: Public Relations
Minor: Visual Arts
Hometown: North Bellmore, N.Y.
---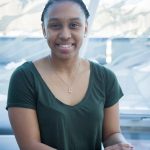 Taylor Howell
Major: Accounting
Minor: Black Studies
Hometown: Baldwin, N.Y.
---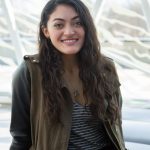 Katelyn Cordero 
Major: Digital Media Production
Hometown: Airmont, N.Y.
---
Aimee Becker
Major: Communications – Public Relations
Minor: Film and Video Studies
Hometown: Cohoes, N.Y.
---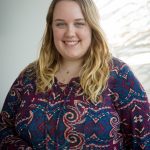 Christina Iamarino 
Major: Communication Disorders
Hometown: Carmel, N.Y.
---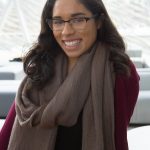 Kelly Jimenez
Major: Biochemistry
Hometown: Coram, N.Y.