Four members of the SUNY New Paltz academic and professional faculty were presented with Chancellor's Awards for Excellence at the Sept. 16 meeting of the College faculty.
Associate Professor of Geography Salvatore Engel-Di Mauro, Printing and Mail Services Manager Jim Lyons, Senior Programmer/Analyst Joel Mumper and Program Director of Special Events & Sponsorships Lisa Sandick received their Chancellor's Award medallions from President Donald P. Christian before an audience of colleagues and friends.
A fifth Chancellor's Award recipient, recently retired Plant Utility Engineer Barry Lawless, opted to be recognized at an upcoming meeting of the College's Classified Service Staff.
"Each year, the State University of New York selects a small number of professionals, professors and staff from among its 64 campus and honors them with the Chancellor's Awards," said President Donald P. Christian. "This is a system-wide honor to acknowledge and recognize consistently superior professional achievement, and to encourage the ongoing pursuit of excellence. We present these awards at the first faculty meeting of the new academic year where colleagues and family members can recognize and celebrate the recipients."
Please join us in congratulating the 2015-16 SUNY Chancellor's Award recipients:
---
Salvatore Engel-Di Mauro, Chancellor's Award for Excellence in Scholarship & Creative Activities
"Salvatore is regarded as an exceptional scholar whose reputation, nationally and internationally, is expanding with the publication of his latest book, Ecology, Soils, and the Left: An Eco-Social Approach," President Christian said. "His acute understanding of feminist, socialist and critical theories, coupled with his strong grasp of natural science processes, his commitment to traditional field techniques and the use of empirical evidence, inform every aspect of his interdisciplinary research at the intersection of the physical and social sciences. We're delighted to honor and recognize Dr. Engel-Di Mauro as an accomplished researcher and scholar. His sustained record of research publications, conference presentations and successful grant applications makes him most deserving for this award."
---
Jim Lyons, Chancellor's Award for Excellence in Professional Service
"Jim Lyons joined the College's print shop staff in 2004. In 2009 the print shop and mailroom were merged and Jim assumed leadership of both units," President Christian said. "Under his management, both the Print Shop and the Mailroom have evolved into extraordinarily efficient operations within the Office of Communication & Marketing. Jim's shop is known around campus for providing expansive services and top-notch customer responsiveness.
"Letters of support for Jim's nomination consistently describe him as an exemplary leader and a consummate professional who always goes the extra mile to provide excellent service. Jim continually seeks to improve operations and takes great pride in his work. It's our pleasure to recognize him for the outstanding job he does for the entire campus community."
---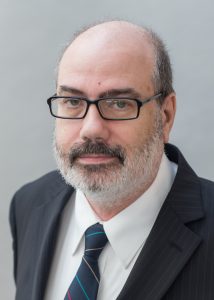 Joel Mumper, Chancellor's Award for Excellence in Professional Service
"Since he joined the College in 2005, colleagues have come to rely on Joel for his expertise and extraordinary programming skills," said President Christian. "Joel has demonstrated many times an affinity for creative problem solving, developing a multitude of innovative applications and new data-processing tools for the College's needs.
"Joel has taken on enormous projects for the campus, including leaning New Paltz through the extensive implementation of the Banner system, and a migration from our old degree audit software to Degree Works. Joel approaches each initiative and assignment with deft analytical skills, great dedication and an unfailing can-do attitude, eagerly sharing his expertise with offices such as financial aid, admissions, academic advising and institutional research."
---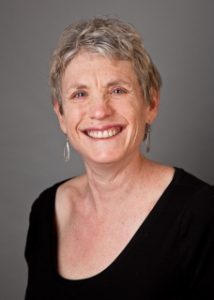 Lisa Sandick, Chancellor's Award for Excellence in Professional Service
"Lisa's contributions to the New Paltz community, both on and off campus, have consistently garnered widespread praise and appreciation," said President Christian. "In her current role she oversees and executes multiple events ranging from president's roundtables, panel discussions and private VIP dinners to large-scale academic, cultural and fundraising events. She is also responsible for proactively cultivating relationships with businesses engaged in supporting the College through event sponsorships, an endeavor she pursues with admirable diligence and a positive attitude.
"Lisa has repeatedly demonstrated her capacity to manage large and complex campus events, including Commencement and Convocation. She does so with skill, care, grace and good humor, working with volunteers and staff from various offices across campus, providing them with direction and inspiring them to do their best on behalf of students, parents, visitors, alumni and donors."
---
SUNY Chancellor's Awards for Excellence are presented annually in seven categories: Faculty Service, Librarianship, Professional Service, Scholarship and Creative Activities, Teaching, Classified Service, and Adjunct Teaching. The System-level honor acknowledges and provides recognition for consistently superior professional achievement and to encourage the ongoing pursuit of excellence.