The Samuel Dorsky Museum of Art at SUNY New Paltz announces the opening of its four fall exhibitions:
Bradley Walker Tomlin: A Retrospective
In/Animate: Recent Work by Myra Mimlitsch-Gray
On the Street and in the Studio: Photographs Donated by Howard Greenberg (Part II)
The Dorsky Collects: Selections from the Permanent Collection
All four exhibitions will be on view beginning Wednesday, Aug. 31. A public opening reception will take place on Saturday, Sept. 10, 2016, from 5–7 p.m. at the Dorsky.
The fall schedule at the Dorsky includes two in-depth examinations of artists who have  made a considerable impact in their chosen medium and field, and two exhibitions that mine the museum's collection of nearly 6,000 objects to produce new values, meanings and ideas in a contemporary context.
(Note: All programs take place in The Dorsky Museum unless otherwise indicated.)
---
Bradley Walker Tomlin: A Retrospective
Curated by Daniel Belasco
August 31 — December 11, 2016
Morgan Anderson Gallery
The Dorsky Museum, in partnership with the Everson Museum of Art, is organizing the first retrospective and catalogue of American painter Bradley Walker Tomlin (1899–1953) since 1975.
Tomlin, called "the gentleman Abstract Expressionist" by poet John Ashbery, was one of the great painters of his generation, equally elegant in painting style and in personal comportment. Unlike most of his peers, Tomlin focused on the impersonal possibilities of art. His carefully orchestrated paintings resonate with our time's renewed interest in abstraction and design. Though he died just as the Abstract Expressionist movement began to achieve international renown, Tomlin left an extraordinary legacy as a painter, teacher and friend.
Bradley Walker Tomlin: A Retrospective includes more than 40 works, including paintings, works on paper and printed materials charting Tomlin's development from art nouveau illustrations of the 1920s to large-scale Abstract Expressionist paintings of the 1950s. The exhibition explores Tomlin's formative years in Syracuse; his early patronage by Condé Nast; his important interactions with members of the Woodstock art colony; his rise to prominence within the New York School; and his close friendships with luminaries such as Adolph Gottlieb, Philip Guston and Robert Motherwell.
Special exhibition-related programs:
Sunday, Sept. 11, 2 p.m.
Panel: "The Legacy of Bradley Walker Tomlin" with art historians Svetlana Alpers and Tom Wolf, exhibition curator Daniel Belasco, moderated by Janice La Motta, Executive Director the Woodstock Artists Association and Museum
Student Union Building room 62/63
Sunday, Oct. 2, Nov. 6, and Dec. 4, 2 p.m.
Free First Sunday Gallery Talks with guest educator Kevin Cook
Sunday, Nov. 13, 2 p.m.
Gallery talk with exhibition curator Daniel Belasco
---
In/Animate: Recent Work by Myra Mimlitsch-Gray
Curated by Akiko Busch
August 31 – December 11, 2016
Sara Bedrick Gallery
In/Animate surveys the past decade of work by Myra Mimlitsch-Gray, internationally renowned metalsmith and head of the Metal Program at SUNY New Paltz.
Mimlitsch-Gray is a consummate craftsperson and master educator who has played a major role in the transformation of the craft field to include conceptual and postmodern practices.
This exhibition, curated by author Akiko Busch, explores a variety of artistic processes using iron, copper, brass, silver and enameled steel. Mimlitsch-Gray's domestic artifacts suggest a coalescence of body and thing, conveying the mutability of the animate and inanimate and reflecting the intimacy between people and the objects they use. A spoon could be a lip, or a dangling twist of fabric, a vein. Each of the more than 50 meticulously crafted works here collected contribute to the contemporary conversation about how household objects can express ideas about presentation, utility and class.
Special exhibition-related program:
Saturday, Oct. 22, 2 – 5 p.m.
A special public gallery talk and tour of the SUNY New Paltz Metal program lead by Myra Mimlitsch-Gray and Akiko Busch
---
On the Street and in the Studio: Photographs Donated by Howard Greenberg (Part II)
Curated by Daniel Belasco
August 31 – December 11, 2016
Howard Greenberg Family Gallery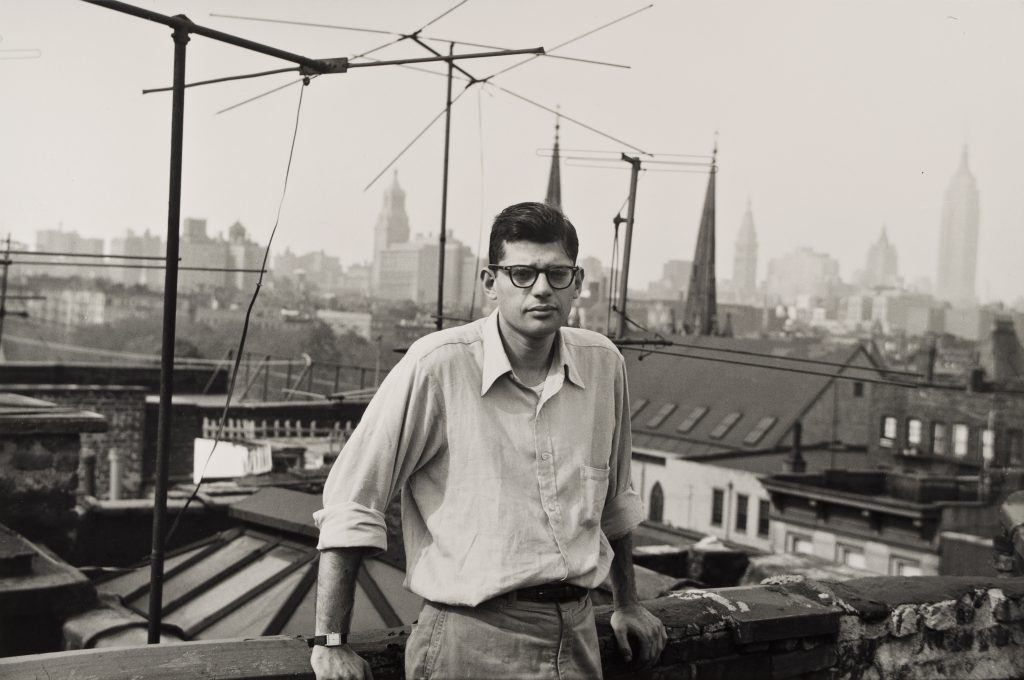 Through a career spanning the past four decades, dealer and specialist Howard Greenberg has significantly impacted the study and collecting of 20th century photography, expanding the field to include once underappreciated artists and movements from around the globe. Since 1985 he has donated 1,148 photographs to The Dorsky Museum, which together form a rich study collection featuring 101 artists, from singular prints by European masters Eugène Atget and Julia Margaret Cameron to in-depth holdings of more than 100 prints each by New Yorkers Morris Huberland and Carl Van Vechten.

This fall the Dorsky presents the second part of On the Street and in the Studio: Photographs Donated by Howard Greenberg. Part II focuses on portraiture and the personal relationship between photographer and subject. Many of these prints have never been exhibited. Taken together, the two exhibitions affirm Greenberg's labor of love as a microcosm of the history of photography: a continual work-in-progress.
---
The Dorsky Collects: Selections from the Permanent Collection
Curated by Wayne Lempka
August 31 – Ongoing
Corridor Gallery
From its humble beginnings in the 1950s, the permanent collection of the Samuel Dorsky Museum of Art (formerly known as The College Art Gallery) has grown to comprise roughly 6,000 objects spanning more than 4,000 years. The Dorsky Collects: Selections from the Permanent Collection showcases the museum's diverse encyclopedic collection, from ancient Egyptian artifacts to 20th century color photographs, in an ongoing exhibition of rotating selections designed to reward frequent visitors to the museum with a more nuanced understanding of the breadth and depth of the museum's holdings.
The Dorsky Collects will focus on some of the many highlights that form the core of the permanent collection, including oil paintings by Milton Avery and George Bellows, prints by Goya and Käthe Köllwitz and decorative arts from China, Japan, India and Rome. A related exhibition in the museum's Seminar Room will present a selection of works donated by Hugo Munsterberg, founder of the department of Art History at SUNY New Paltz, whose centennial is being celebrated in 2016.
---
The Bradley Walker Tomlin, Myra Mimlitsch-Gray, and Howard Greenberg exhibitions are accompanied by richly illustrated catalogues presenting new scholarship and biographical information, distributed by SUNY Press and available for purchase in the museum and online at www.sunypress.edu.
Funding for The Dorsky's exhibitions and programs is provided by the Friends of the Samuel Dorsky Museum of Art and the State University of New York at New Paltz. Additional support for the above exhibitions has been provided by the Helen Frankenthaler Foundation, the Everson Museum, the Malka Fund, the Samuel Dorsky Museum of Art Contemporary Art Fund, Samuel Dorsky Museum of Art Special Exhibitions Fund and the Howard Greenberg Endowment.
ABOUT THE DORSKY MUSEUM
Through its collections, exhibitions and public programs, the Samuel Dorsky Museum of Art at SUNY New Paltz supports and enriches the academic programs at the College, presents a broad range of world art for study and enjoyment and serves as a center for Hudson Valley arts and culture. The museum is widely recognized as the premier public showplace for exhibition, education and cultural scholarship about the Hudson Valley region's art and artists from yesterday and today. With more than 9,000 square feet of exhibition space distributed over six galleries, The Dorsky Museum is one of the largest museums in the SUNY system. Since its official dedication on Oct. 20, 2001, The Dorsky has presented more than 100 exhibitions, including commissions, collection-based projects and in-depth studies of contemporary artists including Robert Morris, Alice Neel, Judy Pfaff, Carolee Schneemann and Ushio Shinohara.
Museum Hours:
Wednesday–Sunday, 11 a.m. – 5 p.m.
Closed Mondays, Tuesdays, Holidays and Intersessions
For more information about The Dorsky Museum and its programs, visit http://www.newpaltz.edu/museum or call (845) 257-3844.