SUNY New Paltz President Emeritus Dr. John J. Neumaier, who led the College from 1968-1972, has passed away. He was 94 years old.
John was born and raised in Germany and was a witness to the growth of fascism under Adolph Hitler. He saw the burning of synagogues and the destruction of Jewish-owned businesses on Kristallnacht, referred to as the night of broken glass. In early 1939, John was able to escape Germany, and by 1941 he had settled in Minneapolis, Minn.
John worked as a machinist at a manufacturing plant, and later enlisted in the military during World War II. John married his first wife, Virginia, in 1944, and following the war enrolled at the University of Minnesota. He studied philosophy, was a 1948 magna cum laude graduate and went on to earn his Ph.D. in philosophy in 1953.
Neumaier became a philosophy instructor at Hibbing Junior College in Northern Minnesota, and was later appointed dean. He has been credited with defining the role of junior colleges – later community colleges – in Minnesota.
In 1958 Neumaier was hired as president of Minnesota State University Moorhead. During his ten years as president, Moorhead grew from a teacher education-focused school with fewer than 1,000 students to a liberal arts college with more than 5,000 students. Under his leadership, the college introduced a program that recruited minority students onto the historically all-white campus.
John left Moorhead in 1968 to become president of SUNY New Paltz, where he helped complete its transformation from a teacher's college into a center for liberal arts and graduate studies. Enrollment increases were accompanied by pioneering initiatives to provide greater educational opportunities for African-Americans and other minorities. Neumaier oversaw the expansion of international education through the establishment of more than a dozen centers of overseas learning. He also helped create a more collegial and democratic campus atmosphere through governance procedures that emphasized faculty and student participation.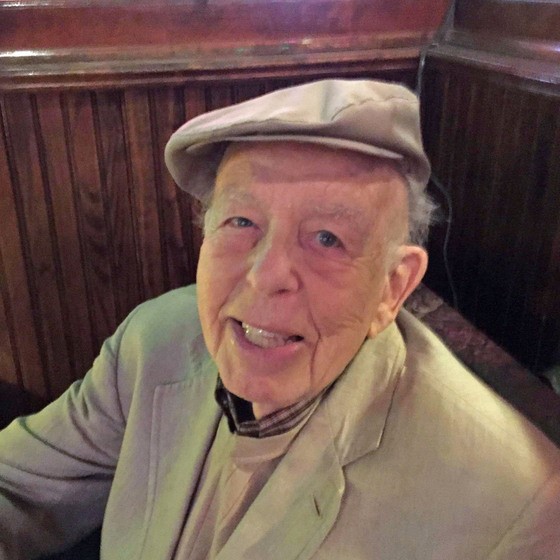 Neumaier left the presidency in 1972 to take a position as professor of social philosophy at SUNY Empire State College. He lived for many years with his second wife, Sally Fletcher Luther, a respected former Minnesota state legislator, in Poughkeepsie, N.Y. They remained active supporters of SUNY New Paltz, were faithful attendees at Commencement and other campus events and generously endowed a scholarship in memory of John's mother who died in a Nazi concentration camp in Poland during World War II.
He is survived by children Diane L. Neumaier, Roger L. Neumaier and John F. Neumaier; step-children, Charles H. Luther, Mark F. Luther and Sara Lee Luther; and several grandchildren and great-grandchildren.
The SUNY New Paltz community wishes to extend our deepest sympathy to the Neumaier family for this loss, and our gratitude for his leadership and many contributions as President many decades ago and his ever-present support for SUNY New Paltz and our mission.
The college will hold a memorial service on campus later this year to honor President Emeritus Neumaier.
A funeral service will be held Friday, June 3, 2016 at 11:00 a.m. at the Allen J. Harden Funeral Home, 1800 North Donnelly Street, Mount Dora, Fla.