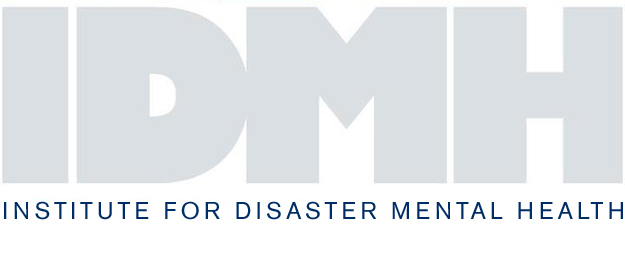 The Institute for Disaster Mental Health (IDMH) at SUNY New Paltz has entered into an agreement with the University at Albany to provide subject matter expertise from now through August 2017.
UAlbany's School of Public Health's Center for Public Health Preparedness – Preparedness and Emergency Response Learning Center (CPHP-PERLC) has received a grant totaling more than $575,000 from the Centers for Disease Control and Prevention and the Association of Schools and Programs of Public Health to establish training programs for capital district professionals in disaster preparedness and response.
In planning this new endeavor the faculty and staff of the UAlbany CPHP-PERLC have called upon the experience of the IDMH at New Paltz to help compose training guides and policies, and work with local agencies to develop the necessary skills in project coordinators.
"There is growing recognition in the disaster response field that early interventions for survivors' emotional reactions are as important as effectively addressing their physical needs," said Karla Vermeulen, assistant director of the IDMH. "This project will provide those on the front lines of response with the tools to support post-disaster reactions and help to kick-start survivors' recovery processes."
These trainings will emphasize preparing for and responding to extreme events such as hurricanes, blizzards, widespread illness and possible bioterrorism events, and will be offered to emergency preparedness partners such as county health departments, hospitals, nursing homes, home care agencies and other emergency response agencies within New York State.
IDMH first worked with the UAlbany CPHP-PERLC in 2012, creating a toolkit of disaster mental health training resources for public health workers. "We were honored to be invited to collaborate with our colleagues in Albany on this important project, which will expand training opportunities for healthcare, public health, and mental health workers statewide who are likely to become involved in disaster response," said IDMH Deputy Director Karla Vermeulen, who will oversee the institute's role in the project.
IDMH joins a team of agencies that will work with UAlbany on this project, including the New York State Departments of Health and Mental Health, the NYS Association of County Health Officials, the Healthcare Association of New York State, the New York State Conference of Local Mental Hygiene Directors, Inc., the Home Care Association of New York State, and the American Red Cross Eastern New York Region.
More information about the Institute for Disaster Mental Health at SUNY New Paltz is available online.