SUNY New Paltz was the site of a New York State Citizen Preparedness Corps training, hosted by the American Red Cross and the Institute for Disaster Mental Health (IDMH), at a disaster preparedness event that brought together emergency response experts from the College and the broader community.
"A disaster is a sudden misfortune that extends beyond one person to impact an entire community," said IDMH Director James Halpern. "They are extremely common in the United States and are becoming more frequent and more severe. The Red Cross responds to more than 70,000 disasters a year, and between seven and nine disasters a day in the New York City region alone. In response to the commonness of disaster, it's human nature to worry or to deny. But today we're asking you to consider another response, as studies continue to show that the biggest predictor of community resilience in the wake of a disaster is preparedness."
The Citizen Preparedness Corps training was co-presented by Gabrielle Purick '16 (English), president of the American Red Cross Club at SUNY New Paltz and youth representative to the American Red Cross of Northeastern New York's Board of Directors.
Purick led the audience through a comprehensive overview of the steps we can all take to prepare for, respond to and recover from natural and man-made disasters that may occur. She also took this opportunity to talk about her own work with the Red Cross, and to encourage fellow students to consider getting involved.
"Our club puts on all kinds of events, ranging from services for the armed forces to blood drives to fundraising and disaster relief," Purick said.
Following the training the attendees had the opportunity to pose questions to a panel including Steve Peterson of Ulster County Emergency Management, Town of New Paltz Emergency Planning Chair Carol Connolley, Laura Brandt of the American Red Cross of the Mid-Hudson Valley and Mike Malloy, director of Environmental Health & Safety at New Paltz.
"Trainings like this are so important, because researching and trying to understand the impact of potential emergency situations before they occur is one of our best defenses," Malloy said. "One of the biggest things we can do is simply to be aware of our surroundings and use all of our senses. Communication is vital not only for emergency responders, but for individual citizens to know what's going on."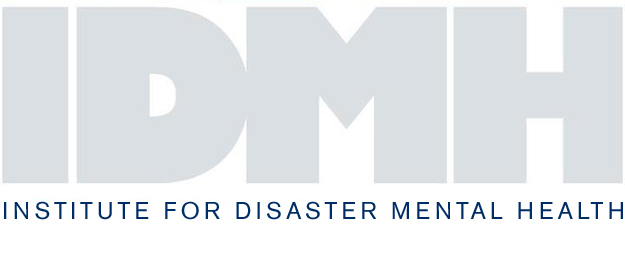 This session is yet another community outreach program supported and facilitated by the IDMH, as part of its mission to prepare students and community members to react promptly and positively to traumatic events. The IDMH offers American Red Cross responder certification to all New Paltz students who complete the interdisciplinary undergraduate minor in disaster studies, and recently debuted a new Advanced Certificate in Trauma and Disaster Mental Health designed for graduate students and mental health professionals.
More information about New York State Citizen Preparedness Corps training is available online.