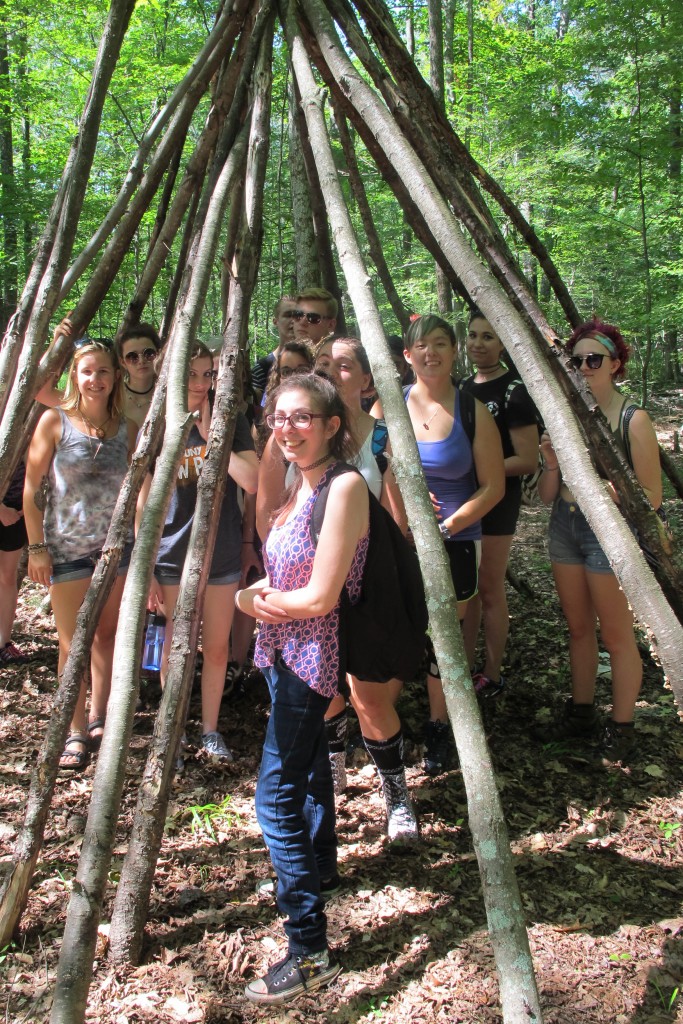 For the third consecutive year, the Foundation Year program in the School of Fine & Performing Arts hosted its Ashokan First-Year Art Kick Off event in September. The day-long retreat for new art students takes place at the Ashokan Center in Olivebridge, N.Y., and is intended to foster connections between new art students in a natural setting.
The Kick Off organizers put on art workshops and provide meals for attendees. This year's programming was based on a "Sustainability" theme, meant to encourage interaction between art and the sciences. Workshops focused on making art and experiencing and understanding nature more deeply, encouraging sustainable living practices and positive land stewardship.
The event continues to be a memorable day for students, art faculty, artists, designers and crafts people. Its setting is the Ashokan Center, which sits on 374-acres of Catskill forests, streams and farmland and has a special blend of geologic, natural and human history. Its unique educational approach – hands-on and place-based – is designed to foster inquiry, curiosity, and a love of life-long learning in people of all ages.
"We have had overwhelmingly positive feedback from the students and both the art and science faculty that have attended," said Suzanne Stokes, Foundation coordinator and associate professor in the Department of Art. "We are grateful to have the opportunity to bring SUNY New Paltz students to the Ashokan Center and applaud the care that is taken to keep the grounds beautiful and engaging for all who go there."
More information about the Foundation Year program is available online.