Certification program is designed for working professionals and graduate students, consists mainly of online courses that can be completed in just one year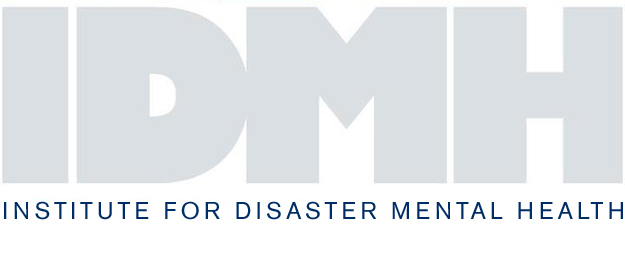 The Institute of Disaster Mental Health (IDMH) at SUNY New Paltz is now offering a new, 15-credit program of study through the Graduate School, which culminates in the conferral of a New York State Board of Education-approved Advanced Certificate in Trauma and Disaster Mental Health.
The unique program consists primarily of online courses and is designed for graduate-level students, including those enrolled here at New Paltz and at other colleges and universities, and similarly credentialed working professionals in counseling, social work and related fields. It is possible to earn certification in just one year, though the program will also accommodate participants who choose to take one course at a time.
"As the commonness of disaster and trauma is more widely acknowledged, it is essential that graduate students and professionals be properly trained to respond effectively to survivors," said IDMH director James Halpern. "The certificate program at SUNY New Paltz is one of a kind in this region. The IDMH continues to be a center of competence for providing effective training in disaster counseling and care."
The Advanced Certificate in Trauma and Disaster Mental Health will represent completion of three required courses and two electives, all of which can be completed online from home or other remote workplaces. The lone exception is the Disaster Mental Health course, which requires enrollees to choose between spending one weekend on campus during the month of June and taking part in an IDMH-sponsored trip to Israel for a week-long experience in early January.
"There are not a lot of other programs like this out there, and those that do exist typically convene classes in person," said Karla Vermeulen, IDMH deputy director and certificate program director. "That's fine if you're a full-time graduate student, but we recognize that may not be convenient for working professionals in the field who are interested in getting specific and advanced training in treating trauma and disaster. We believe there are many people out there who have solid, fundamental counseling and social work skills who, with this new training, could not only help people in times of great need, but also bolster their job-seeking efforts with a truly differentiating factor."
Courses will be taught by a combination of New Paltz faculty members affiliated with the IDMH and experts working in the field of disaster response, counseling and care, including Diane Ryan, LCSW, mental health specialist for the American Red Cross in Greater New York, and Mary Tramontin, Psy.D., clinical psychologist with the United States Department of Defense.
More information about the Advanced Certificate in Trauma and Disaster Mental Health is available on the IDMH webpage.