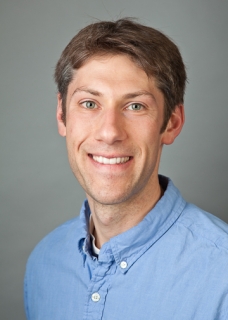 David Richardson, assistant professor of biology at SUNY New Paltz, is one of three principal investigators on an environmental monitoring study titled "SUNY Lake Ecological Observatory Network," which will receive SUNY Research Foundation funding via the Energy, Environment, Education and Economics (SUNY 4E) Network of Excellence.
Working concurrently with researchers Devin Castendyk at SUNY Oneonta and Courtney Wigdahl-Perry at SUNY Fredonia, Richardson will deploy high-resolution buoyed sensors to monitor water quality issues in Lake Mohonk, just west of the Village of New Paltz.
"The sensors pick up everything from weather data, like wind speed, air temperature and humidity, to below-lake data like water temperature at different depths, pH levels and the amount of chlorophyll in the water," said Richardson. "And all of these are recorded every ten minutes, 24 hours a day, 365 days a year."
The study will also provide opportunities for undergraduate research assistants to gain experience working in a modern scientific context – not only taking part in the installation of the sensors, but in the collection and interpretation of the data, currently a highly-sought after professional skill.
"Big Data is a constant topic in contemporary science," Richardson said. "Our students, especially those in environmental science, are going to need to develop skills working with lots of data, which will equip them for careers in the changing scientific landscape."
The use of sensors at three New York lakes (Lake Otsego and Chautauqua Lake are the other two) aims to compare conditions at water bodies that have experienced similar changes in climate over recent decades, including an increase in extreme weather events like 2011's Hurricane Irene.
The massive quantities of data retrieved from the sensors has the potential to be applied in a variety of contexts. Richardson and his colleagues plan to make it all publicly available in real-time online, so that it may be used not only to derive scientific conclusions but to inform local policy decisions, protect the lakes and nearby communities and satisfy the curiosity of individual watershed residents.
"We're interested in making this collection of data both a resource capable of answering scientific questions and a tool for outreach and education. We have a scientific interest in learning about lake ecosystems, but there's also an outreach component that sets up a dialogue and a partnership between researchers and communities. We're finding that the people who use these lakes love these sensors."
The study is inspired in part by ongoing research being conducted by international members of the Global Lake Ecological Observatory Network (GLEON), to which the SUNY investigators will seek membership and connect with other data collectors in the Northeast and around the world.
More information about the Research Foundation for the State University of New York is available online.