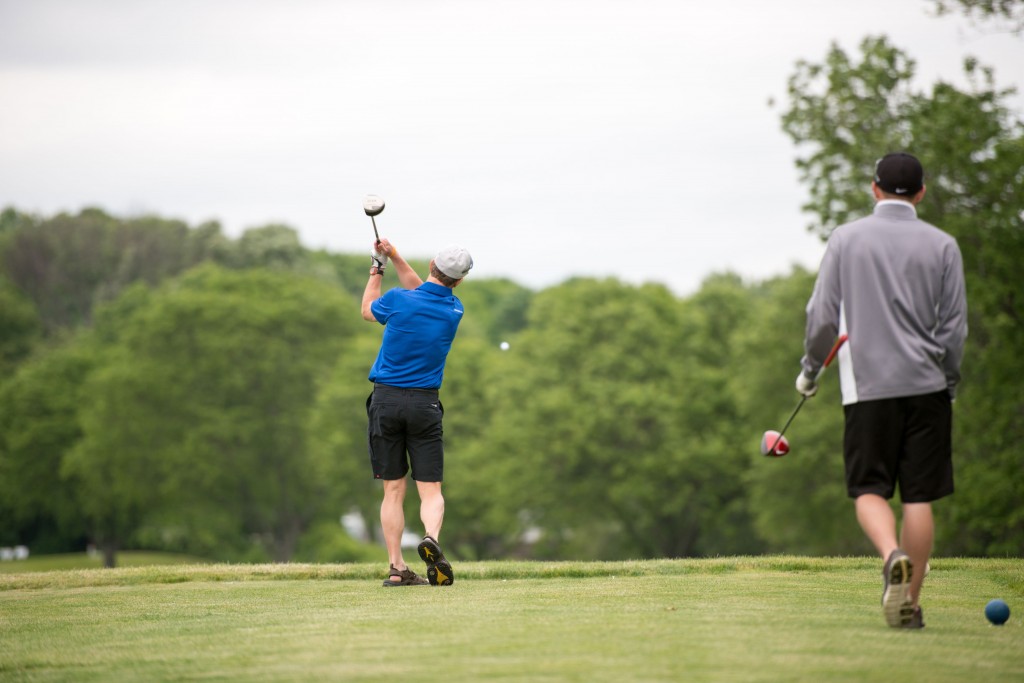 The annual Doug Sheppard Classic SUNY New Paltz Golf Tournament was held Monday, June 8 at the Wiltwyck Golf Club in Kingston, N.Y.
[Click here to view full gallery and download photos]
"The Shep," as the yearly event is known, is held in support of the Fund for New Paltz, which provides the resources to support a dynamic environment, enriching the experiences of students and the New Paltz community.
This year's sold-out tournament raised a record amount totaling more than $70,000 for the Fund for New Paltz, which provides shared opportunities by meeting areas of greatest need and supporting students who need financial assistance to continue their college studies. The Fund also helps bring a range of notable personalities to campus for the SUNY New Paltz Distinguished Speaker Series and helps continue College traditions and landmark ceremonies including Convocation, Commencement and Reunion.
"This tournament enables us to further support our students by providing them with significant opportunities to pursue their education at SUNY New Paltz," said Lisa Sandick, program director for special events and sponsorships. "We are grateful for the many golfers and sponsors who continue to generously support our students and the College."
Thirty-five teams consisting of a total of 140 participants competed for the best 18-hole score, with the team representing Sterling National Bank coming away with first place. Team Moriello and J&J Sass Electric finished in second and third, respectively.
The day's programming also featured a registration breakfast preceding the tournament and an awards and recognition banquet following it. A BBQ lunch was offered to players at the turn.
The 2015 Doug Sheppard Classic was made possible thanks in large part to the generosity of the following major sponsors:
Campus Auxiliary Services, Liberty Mutual Insurance, Neebo, Sodexo, Architecture+, Empire State Bank, the International Brotherhood of Electrical Workers, Niram Inc., the Laborers Employers Cooperation & Education Trust, M&T Bank, MLB Construction Services, LLC, Perfezione Painting, Sterling National Bank, The Chazen Companies, Timely Signs, U.W. Marx Construction Company and Wilmorite.
About the Doug Sheppard Classic
The tournament is named in memory of longtime professor, administrator and coach Doug Sheppard, who died in 2008. Shep, as many knew him, was New Paltz's golf coach for 32 years and an avid player, a familiar fixture at local golf courses and tournaments.
More information about "The Shep," including photos and video from this year's tournament and complete sponsorship information, is available online. The 2016 Doug Sheppard Classic will be held on Monday, June 6, 2016.