Back in July, New Paltz was transformed into a television set as the cast and crew of "Girls" came to campus to shoot an episode of the popular series about the millennial generation, featuring more than 40 of our students, alumni, and faculty/staff members as extras.
Screenshot from the Episode #2 preview which will air this Sunday at 9pm!
Watch Girls Season 4: Episode #2 Full Preview (HBO)

To watch the HBO "Girls" promo, featuring scenes filmed at the College, visit https://www.youtube.com/watch?v=lWEuYfww6k4.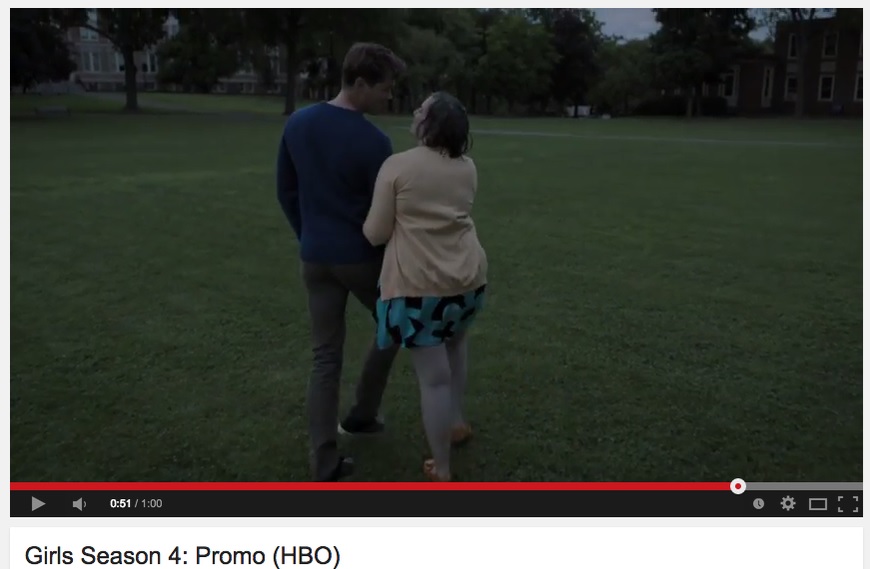 Photos from the day of filming back in July.