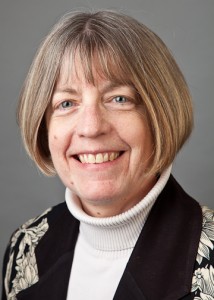 Sara Pasti, Neil C. Trager Director of the Samuel Dorsky Museum of Art, has been appointed to the State Education Department, Board of Regents Advisory Council on Museums.
The Council offers advice and consultation on issues of policy and service delivery pursuant to the Board's statutory mandate to operate the State Museum and oversee museums across New York State. Members of the Council are appointment by the Commissioner with approval by the Board of Regents.
"I am both honored and excited about this new appointment," said Pasti. "I look forward to sharing information about the art and culture of the Hudson Valley with the Board of Regents and Advisory Council members and to learning more about the work of museums in other parts of the State."
Pasti has served as the Dorsky Museum director since January of 2009. During her tenure, she has been instrumental in the development of the Hudson Valley Visual Art Collections Consortium, a consortium of five Ulster County visual arts organizations working together to make their collections available online (www.hrvh.org/hvvacc) and to build awareness of the artistic legacy of the Hudson Valley.
Prior to coming to New Paltz, Pasti served as an arts consultant and in the Hudson Valley, New York City, and Seattle. She served as Director of Curatorial Affairs at the University of Washington's Henry Art Gallery, Director of the Hudson Valley Center for Contemporary Art in Peekskill, N.Y., and Project Director for Artists in Action: BAM's Visual Arts Initiative, a three-year experimental project undertaken by the Brooklyn Academy of Music (BAM) featuring works-in-progress by visual artists working in collaboration with performing artists.