By Ally Turk '21 (Journalism)
Original, multimedia reporting focusing on stories of people, food and how the restaurant industry adapted in the initial months of the pandemic.
Originally published in Medium. Republished here with the author's permission.
Edward Gibbons-Brown, fitted in a tropical shirt and a blue blazer, stands behind a bar cart, talking to a camera. Last week Gibbons-Brown taught everyone at home how to make a classic margarita. This week, he's taking on the martini. Gibbons-Brown started his YouTube series, "Cocktails for the Quarantine," after getting laid off from his job as bar manager at Mama Roux in Newburgh, New York, because of COVID-19. The YouTube series is a way for Gibbons-Brown to create some kind of stability and routine in his day, while trying to raise a bit of money for himself. The bios of the videos read, "Don't forget to tip your bartender," with a GoFundMe link attached.
The COVID-19 outbreak began in December 2019 in China, but the outbreak didn't reach the United States until January 2020. Throughout the next few months COVID-19 cases in the United States were rising rapidly, and by mid to late March, states started issuing stay-at-home orders and closing all non-essential businesses. Restaurants could stay open but were ordered to have no gatherings inside and to only offer curb-side pickup or delivery.
Gone were the days of being able to walk into a restaurant and sit inside, chatting happily with your dining companions while enjoying your meal, then tipping your wait staff before leaving. Nowadays, to experience a restaurant meal, you call in advance to place your order and typically provide your credit card information over the phone so restaurant employees don't have to touch a card or cash in fear of spreading the disease even further. When the food is ready, you drive to the restaurant, then call them upon arriving so they can bring the food out to you. In some cases, you may not even have to leave their car.
Millions of people are left jobless as a result of the pandemic with restaurant industry workers being some of the hardest hit. According to the Bureau of Labor Statistics, almost 12 million people work in the restaurant industry in the U.S. As of April 20, almost 8 million restaurant workers have been laid off or furloughed according to a survey by the National Restaurant Association.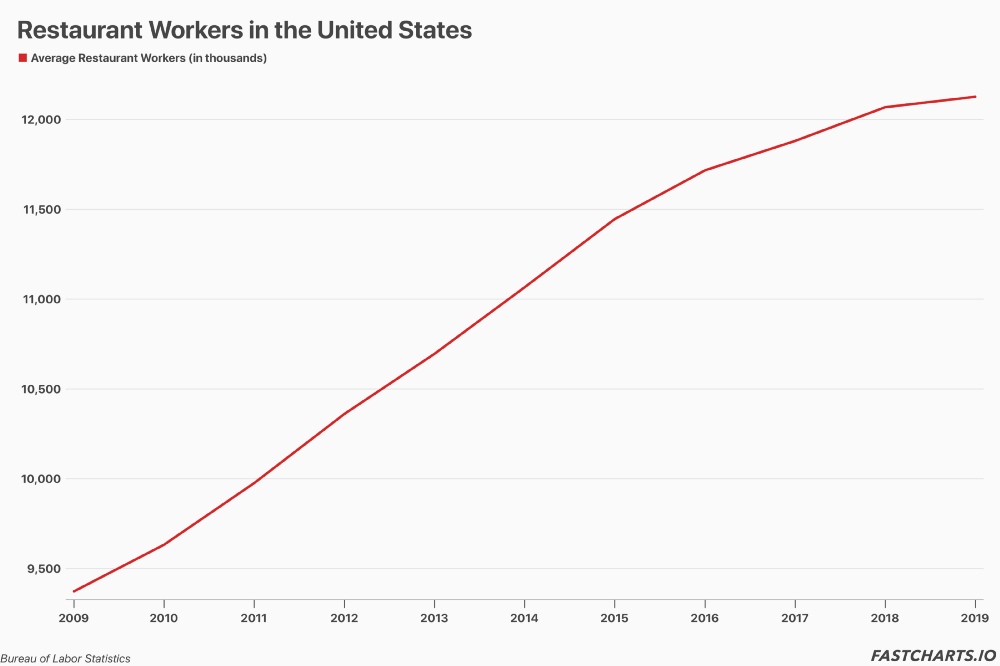 Even for restaurants which are able to stay open for curbside pickup, staff hours have been cut significantly. Restaurant workers now face a very perilous time. They have to deal with housing and food insecurity, the mental health strain of losing their job and being isolated from others for an unknown amount of time, according to John DeBary, Co-Founder of Restaurant Workers' Community Foundation.
La Penetiere, a classic French restaurant based in Rye, New York, has had to drastically change in order to stay open during the pandemic. La Panetiere focuses on farm-to-table produce to create seasonal French cuisine, offering high end items such as escargot and Berkshire pork tenderloin. Decor is also a big part of the ambience and the experience of La Panetiere. Part of the allure of the restaurant focuses on providing a feeling of being somewhere like Provence, France, with hand-painted fresco arches, original wooden beams, paintings and tapestries decorating the first floor. The second floor has space for private parties with two rooms, one accommodating up to 55 guests and another room for up to 20 guests. Having private event space makes it even more challenging for the restaurant since all events are cancelled for the foreseeable future, resulting in a large loss of income.
Cheryl Just, the event planner at La Panetiere for the past 34 years, is in charge of taking phone and email orders for the restaurant. "We're trying to survive. We had less than a day to turn a fine French restaurant into take-out. I've been working around the clock since March 17," Just said.
When La Penetiere started the take-out only option, the restaurant was having customers come in to pick up their food but quickly changed to no contact take-out. The new normal for the restaurant is taking credit card information over the phone, foregoing having customers sign receipts and placing the food in the trunk of customers' cars.
La Panetiere is making very little profit from take-out since dining-in was the bulk of their revenue along with holding private parties. The menu being smaller and more limited now isn't helping either. The restaurant has been trying to make up some of the loss of income by selling bottles of wine for take-out as well. "We're working with a staff of about 6 people now versus 27," Just said. "We just don't have the money to retain our entire staff."
Some restaurants are choosing to completely close for the time being, and they can't pay their staff. Of course, the expenses of running a restaurant don't simply stop, so many owners continue to go deeper and deeper into debt with each passing day. Other restaurants, such as La Panetiere, are staying open with limited staff, while barely making enough money to pay them. Just said the restaurant may go into debt paying the bills. "All of our private parties are canceled. All of our lunch, brunch and dinner business is gone. We're not sure we will be able to recover," Just said.
Several non-profit organizations quickly put together relief funds to provide some sort of assistance to struggling restaurants and their workers. Restaurant Workers' Community Foundation (RWCF) is a non-profit focusing on changing the restaurant industry to focus more on how restaurant workers are treated. One in six restaurant workers live below the poverty line, according to the Economic Policy Institute.
RWCF has its own fund that individuals or companies can donate to, the RWCF COVID-19 Emergency Relief Fund. Fifty percent of donations go directly to individual restaurant workers, 25 percent go to non-profit organizations serving restaurant workers in crisis and the remaining 25 percent go towards zero-interest loans for restaurants to get back up and running once state rules governing business closures have ended. RWCF not only has an emergency relief fund, it has an entire page on their website dedicated to providing resource links to restaurant workers. The website's categories include names and contact information for different relief funds, unemployment information, financial assistance and immigrant-specific resources, among others.
One Fair Wage (OFW) is a non-profit dedicated to implementing a national and fair minimum wage for tipped workers. The national minimum wage for tipped workers is much lower than the standard hourly rate for other workers, at only $2.13 an hour. If the employee doesn't meet the state's minimum hourly wage after including their tip earnings, the employer is supposed to pay the difference. But there is currently no established way of enforcing this so most workers not meeting the state minimum hourly wage rate are falling through the cracks. The National Restaurant Association has been lobbying for the subminimum wage to stay at $2.13 for years, and wouldn't comment when asked how they feel it affected restaurant workers during the pandemic.
The OFW also offers assistance to other professions which rely on tips, including nail technicians, hairdressers and car washers, among other jobs.
The One Fair Wage Emergency Fund takes donations from individuals and provides tipped workers with financial assistance. The Fund was launched on March 16 and by March 30, OFW had already received 70,000 applications for assistance. "We're getting requests by the minute. We have it set up on a spreadsheet and you can see when people apply so if I sit here and watch I just see name after name pop up," Neshani Jani, National Communications Director for OFW, said.
When someone applies for the emergency relief fund, an OFW staff member sets up a 30 minute interview with the applicant to discuss their needs. During this interview, the OFW employee also signs up applicants to vote if they're not yet registered. OFW doesn't ask for any personal identifying information from the applicants such as social security numbers. "We want to be able to reach a lot of folks who don't necessarily have access to some of the government benefits like unemployment. So we're really set up to be able to support our undocumented workers and others who might not have access," Jani said.
As a non-profit organization focused on helping tipped workers, OWF worked non-stop to get their emergency relief fund up and running. OWF is based in California where some of the first stay-at-home orders were rolled out. That's when the founders at OWF realized the need that the country was going to be in. "We realized this could happen all over the country, and we were also getting thousands and thousands of applicants, so we knew we couldn't do this alone," Jani said. "We've been developing a training program to train thousands of volunteers to come on and help us with these calls."
The volunteers assist with interviewing applicants and coordinating distribution of funds. Once an application is completed and approved, OWF sends out a check for $213. These volunteers provide applicants information on other resources and a channel for them to just talk about what they're going through, Jani said.
For restaurant workers who are eligible for unemployment, it's been extremely difficult trying to file a new claim. According to the US Department of Labor, 22 million Americans have filed for unemployment since March 14, many of them restaurant workers. In New York, Gov. Andrew Cuomo waived the seven day waiting period required before registering which brought the amount of calls up from 2,000 to 21,000 the next week. The increased number of calls the state was receiving caused the process for filing for unemployment to change. As of this time, people can only file on a certain day depending on the first letter of their last name.
Gibbons-Brown said he was lucky to be able to file for unemployment after losing his job as bar manager at Mama Roux. He woke up at 7:30 a.m. the next day and submitted his unemployment information online, which thankfully went through minutes before the website crashed. "People in the restaurant industry are often already living paycheck to paycheck," Gibbons-Brown said. "It's an industry that tends to put a lot of people in financially precarious situations just by default. It's the nature of the industry, unfortunately. And when that income stops suddenly, as it did for everybody overnight, you know, that's terrifying."
Gibbons-Brown has also applied for some emergency relief funds but hasn't seen anything come from those yet. He has another part-time job running social media for a local business. Another way he's trying to create income is with the youtube videos he and his roommate are producing. In "Cocktails for the Quarantine," Gibbons-Brown uses his mixology skills every week to show people at home how to make well-known cocktails that most people only order at bars.
"We balance accessible, affordable home bartending tutorials with jokes and comedy which, hopefully, relieves a little bit of the tension that everyone is feeling," Gibbons-Brown said.
He's using the well known phrase of "don't forget to tip your bartender," at the end of the videos to go along with his GoFundMe link so that people can still "tip" the bartender even though they're drinking at home.
Some restaurant workers still on the job are working harder than ever., Melissa Adams, a delivery driver for Papa Johns in Alabama, has been working more hours since the pandemic started, but has been receiving fewer tips. Papa Johns implemented a new contactless delivery option. Adams says a lot of customers aren't tipping at all because they're not coming in contact with the delivery driver, despite the option to tip online or in the App.
The increase in hours is still not enough to balance out the decrease in tips, Adams said. Since she's still fully employed she doesn't qualify for unemployment benefits. "I am of the opinion that pizza delivery is a luxury food option, not an essential necessity," Adams said. "We serve everyone, and in doing so we put ourselves at risk for a job that pays us less than minimum wage and is a luxury food resource, not a resource required to live."
Adams says her manager has been amazing with supplying face masks, gloves and hand sanitizer. The restaurant has a paycheck relief fund for anyone who tests positive for COVID-19, but a presumed COVID-19 diagnosis from a healthcare professional is not enough to qualify. It's very difficult for people to have the COVID-19 test administered due to the shortage of tests available throughout the country. Who can get tested is mandated by state and local health departments, so different states have different protocols.
Adams feels grateful to have her job but is constantly anxious because she lives with her dad, who is immuno-compromised. Adams and her partner are both essential employees. They come into contact with 100 or so customers each day and work in close proximity with at least 10 co-workers each day. "We live in fear every day that one of us might bring COVID home and infect him. I have no down time anymore. If I'm not at work, all my free time is spent cleaning and washing everything in the house to make sure nothing gets brought home to my dad," Adams said.
The transition from regular work to take-out only has been even more difficult for restaurant workers who live with immuno-compromised people, or who are immuno-compromised themselves. As a result of her autoimmune condition and asthma, Emma Sapiro, head Pastry Chef at Dixon Roadhouse in Woodstock, New York, had to self quarantine for approximately two weeks before Cuomo announced the takeout only initiative for restaurants. Even though Dixon Roadhouse is still open for take-out, Sapiro isn't able to work and has no income.
Sapiro said her employer's management team has helped her deal with the uncertainty of when work will start up again and what the next steps will be. Sapiro says her bosses send text messages almost daily on the latest news, along with information on how to file for unemployment. They also have been helping Spanish speakers with their unemployment claims. "It really shows so much about your employer to see how they're acting during something like this in terms of support, outreach and positivity," Sapiro said.
"We're seeing a whole new side of things and no one really knows what it's going to be like when we come out of this," Sapiro said. "It's going to be different and I'm actually excited to see that aspect of this, but it's really sad to know there are going to be businesses that can't make it out of this."
According to the National Restaurant Association, 3 percent of restaurant operators have already permanently closed, 44 percent have temporarily closed their restaurants and 11 percent say they anticipate permanently closing in the next 30 days.
One Fair Wage is going to continue to push for higher hourly wages so servers don't have to rely on tips in the event that something like this happens again. A pandemic that was going to result in the loss of jobs for a large majority of restaurant workers was never something that anyone predicted. Jani hopes this will bring to light how much all tipped workers, not just restaurant workers, really struggle with most of them living paycheck to paycheck. Tipped workers deserve savings and some sort of stability in the case of an emergency, says Jani.
"On a 'good' day, restaurant workers are one bad shift away from serious financial hardship. Now, this is happening on a massive, country-wide scale. This crisis is bringing to light all the structural injustices that have been in place in the restaurant industry all along. Hopefully what this crisis can do for us is to help everyone to see how precarious life is for restaurant workers, so we can all work to create a more just, sustainable, and productive industry once we reach the end of this crisis and start rebuilding," DeBary said.