By Emily Fox '21 (Psychology)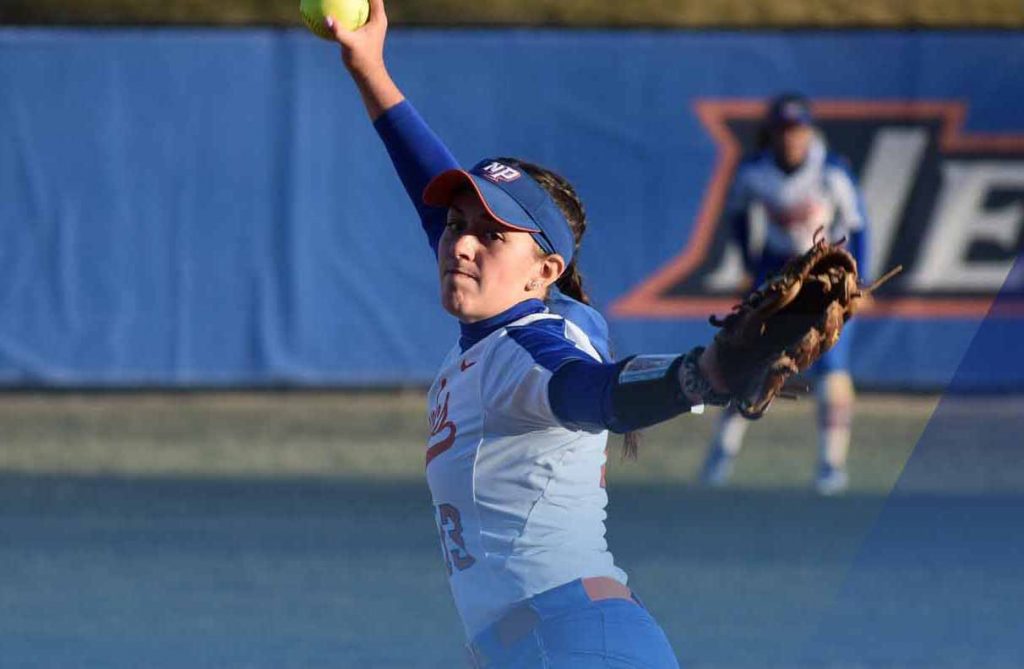 My own experience with the COVID-19 pandemic is difficult to put into words. As a student-athlete my first concern was how it would affect my education and playing my sport. As the severity of the virus got worse (especially on Long Island where I'm from), I began to worry about the health of my friends and family. It has affected everyday life in a way that seemed unimaginable two months ago. From it being a distant idea to all of a sudden being a threat to everyone's health seemed like an impossible outcome, but here we are living in a new "normal" with social distancing, masks and quarantine.
Being a softball player is a very significant part of my identity. This is the first time in probably, 16 years, that I haven't spent the springtime out on a softball field. Having my softball season cancelled was in the best interest of everyone's health and safety and I recognize that, however that does not make it any easier to come to terms with. As athletes, we spend an entire year of off-season and pre-season time training to play our conference games. That is hours upon hours on the field and in the weight room getting stronger in preparation for the best part of the year. Having worked so incredibly hard to get to March when we finally start to play games and then to have everything cancelled. . . it was almost impossible to accept right away. It seemed unfair. It seemed like everything my teammates and I had worked for was all for nothing because we wouldn't get to compete. For people who are not athletes this seems ridiculous and selfish that we are so upset over some games being cancelled, but this is one of the most important things in our lives. Softball and school were a constant thing in my life. I am a creature of habit; I like consistency, I like set plans and I like having goals to work towards, but being back at home, not playing softball and not physically going to class has been a very difficult adjustment.
There are many things that are now out of my control and that is unsettling. There is constant worry and anxiety because we do not know when this whole ordeal will officially be over. I am, however, extremely grateful that my family and I are healthy and safe, both of my parents still have jobs and are able to work from home and I have the technology available to continue my education through distance learning. There are so many aspects of life that have completely changed and it is very easy to become complacent because everyone is stuck at home. For me, it has been a constant reminder of the softball season that I didn't get to have. It is hard to be motivated because there are no more plans, no more going to see friends, no more practices, no more games and it is easy to stay in bed all day.
As an athlete this has become fuel for me to work harder than before. I have more time now that I am home and my classes are online. I make it a point to exercise every day and think about ways I can improve for the next opportunity I have to play softball. It is a challenge without a doubt, but one thing I have learned throughout my time with New Paltz softball is that adversity makes you stronger. It is not easy, but if it is something I can control in my life right now, then I need to take advantage of it.