In the wake of the COVID-19 pandemic, College of Liberal Arts & Sciences faculty have produced scholarship outlining policy recommendations of global importance, shared their expertise with audiences at home and abroad, and reflected on the pandemic's impacts from public health, historical and evolutionary perspectives.
On January 30, well before the March 13 national declaration of emergency and March 22 New York State PAUSE executive order, which upended campus life as we knew it, the Department of Political Science and International Relations hosted an important panel on "The Wuhan 2019 Coronavirus: Implications for China and the United States." Led by Jonathan Schwartz, professor of political science and pandemic researcher for nearly two decades, and his public health collaborators R. Gregory Evans and Rachel Schwartz, the panel provided a service to the SUNY New Paltz community by providing research-based facts and projections.
Below, Schwartz, along with Professors Michael Vargas (History) and Glenn Geher (Psychology) share some reflections on their recent scholarship.
---
Jonathan Schwartz

Professor, Political Science and International Relations
I have been conducting research on pandemic preparedness and response in East Asia for almost 20 years.  The COVID-19 outbreak has been difficult for us all.  However, it has provided an opportunity to study the effectiveness of policy recommendations I and my colleagues developed based on our past research into SARS and H1N1 responses in Taiwan. Our recent studies have focused on how to protect health care workers in hospitals, residents of long term care facilities and on breaking the cycle of community-hospital-community transmission of COVID-19. We have been fortunate that the Taiwan government has implemented many of our recommendations. I like to think that, at least to some extent, our work has contributed to Taiwan's immensely successful COVID-19 response. In a country of 23 million, only 440 cases and 6 deaths (as of May 7). This is a stunning outcome in a country so closely tied to China.
We are now focusing our research on comparing Taiwan's results with those of other countries to answer the question – are there lessons that the international community can draw from Taiwan's success both for the current outbreak and for inevitable future ones?
Read Schwartz's op-ed in The Diplomat, "Coronavirus and China's 'Authoritarian Advantage.'"
Read the peer-reviewed articles written by Schwartz and his research collaborators on controlling hospital infection during the pandemic:
"Recommendations for Protecting Against and Mitigating the COVID-19 Pandemic in Long-term Care Facilities" (Journal of Microbiology, Immunology and Infection)
"Interrupting COVID-19 Transmission by Implementing Enhanced Traffic Control Bundling: Implications for Global Prevention and Control Efforts" (Journal of Microbiology, Immunology and Infection)
"Protecting Health Care Workers During the COVID-19 Coronavirus Outbreak – Lessons from Taiwan's SARS Response"  (Clinical Infectious Diseases)
---
Michael Vargas
Professor, History
I'm thinking through a book project about how we use and misuse the past for present purposes. We exploit the past in movies, in tourist adventures, in architecture, and in politics by putting up and taking down statues of soldiers, by naming buildings and changing their names, by waving one flag or another. My Making it Medieval blog is a sort of catalogue of examples, especially but not exclusively medievalizing examples. I especially like the one about the Mexican avocado mafia, young violent men who love their moms, their communities, and their Catholic faith, but who kill to protect their monopoly control over your guacamole. They follow a modified form of the twelfth-century rule of the crusader order of the Knights Templar. I'll leave you to imagine how it is that they find solace by reimagining the lives of men who prayed and killed by profession. It was a student who introduced me to the story in a bit of research she did for my "Jihad and Crusades" class, and what she found inspired me to produce the post.
The post featured here, which compares our COVID-19 pandemic to the fourteenth-century Black Death, was similarly inspired by students. Just as we moved to remote learning, I gave students in my "Medieval Towns" course an extra credit assignment asking them to consider the points of comparison (I had it as my immediate goal to give them a grade- and ego-boosting project that would demonstrate to them that we could continue to learn in the midst of dramatic change, and even learn about the dramatic change as we encountered it). Their responses led me to see what I could do with the assignment.
Read Vargas' blog post "It's Not Your Great, Great, Great…Grandparents' Black Death."
---
Glenn Geher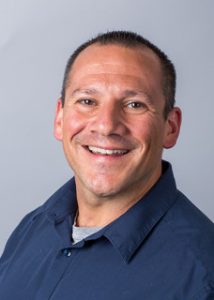 Professor, Psychology
As a blogger for Psychology Today, I have a great opportunity to examine and comment on a broad array of issues that affect our lives. When worldwide worries surrounding COVID-19 hit my radar, I (like nearly all of us) became immediately interested in this virus. What is going to happen? How can the behavioral sciences play a role in understanding this beast? What can people do to best deal with the broad-reaching implications of this pandemic?
I ended up writing over 10 posts related to the psychology of the pandemic, including one about the simple idea that extraverts, people who are highly sociable and who seek out social opportunities at high rates, are more likely to be infected (and, thus to suffer the concomitant adverse health consequences) with the virus compared to their introverted (less sociable counterparts). In a sense, I'm arguing that issues surrounding human social behavior sit near the core of this disaster.
This idea gained some attention and, as part of that, I was interviewed by Radio New Zealand (public radio) to discuss various ways that the behavioral sciences might help us better understand the pandemic that currently surrounds us.
Currently, I'm talking with various potential collaborators about possibly conducting research to explore the extraversion hypothesis and related questions that seek to understand the human behavioral science connected with the pandemic.
As an extraverted survivor of COVID-19, and as someone interested in trying to positively influence our shared future, I've got a lot of personal interest in all of this as well…
Read Geher's blog post "Extraversion Kills."
Listen to Geher's interview with Radio New Zealand, "Does COVID-19 Trick People into Socializing in Order to Spread?"