Congratulations to the College of Liberal Arts & Sciences faculty for their notable publications, presentations and honors.
Associate Professor Mona Ali (Economics) published the article "UK Financial Power after Brexit: Understanding the Country's External Balance Sheets" in the London School of Economics and Political Science's British Politics and Policy blog. The article is based on original research Ali conducted using a 2017-18 Research and Creative Projects Award. Ali's research article will be forthcoming from the International Review of Applied Economics.
Associate Professor Madeleine Arseneault (Philosophy) published a chapter titled "Taking Perspective" in the book Beyond Semantics and Pragmatics (Oxford University Press, 2018).
Lecturer Laurence Carr (English) published Reflecting Pool: Poets and the Creative Process (Codhill Press, 2018). This anthology brings together 25 Hudson Valley and New York regional poets who run poetry workshops, edit and publish poetry books and mentor fellow poets of all ages to share ideas and exercises about how poetry is created, crafted and presented.
Assistant Professor Stephen M. DiDomenico (Communication) published a new co-authored article with Jessica S. Robles (Loughborough University) and Joshua Raclaw (West Chester University) in the peer-reviewed journal Language & Communication. The article, "Doing Being an Ordinary Technology and Social Media User," draws from ongoing qualitative research examining how people use mediated communication technologies in the course of ordinary conversation.
Professor Glenn Geher (Psychology) gave the invited talks "There are No Behavioral Sex Differences in Humans Because I Want It That Way!" and "The 'E' Word: Teaching Evolutionary Psychology within the Landscape of Academia" at the Heterodox Psychology Workshop in August and moderated a panel on gun violence featuring U.S. Congressman John Faso in Hudson, New York, this June. Recent publications include the forthcoming co-authored articles "Punishment of Hypothetical Polygamous Marriages," with D. Widman and M. Philip, in Evolutionary Behavioral Sciences and "Social Reputation," with J. DiSanto and J. Planke, in the Encyclopedia of Evolutionary Science. Geher also published "Turning Off the Lights is Not a Great Idea," which was featured in the Times Higher Education article "Tips on How to Make Your Lectures Interesting," and "Situation-Specific Emotional States: Testing Nesse and Ellsworth's (2009) Model of Emotions for Situations That Arise in Goal Pursuit Using Virtual-World Software," coauthored with A.E. Guitar, D.J. Glass and M.K. Suvak, in Current Psychology.
Associate Professor Judith Halasz (Sociology) published the article "The Super-Gentrification of Park Slope, Brooklyn" in Urban Geography. The article examines the contemporary phenomenon of super-gentrification using Census and housing data.  Whereas classical gentrification typically entails the embourgeoisement of working and lower class neighborhoods, super-gentrification involves the further upscaling of already gentrified neighborhoods by upper income residents, real estate developers, and businesses catering to the tastes of the new class of in-movers. This newer form of gentrification reflects the expansion of global finance capital, the increasing financialization of housing, and the shifting landscape of urban redevelopment. This article is part of Dr. Halasz' broader study of the transformation of Brooklyn in the 21st century.
Halasz also published a review of Gentrifier by John Joe Schlictman, Jason Patch, and Marc Lamont Hill," in Urban Geography.
Associate Professor Benjamin Junge (Anthropology) published the book Cynical Citizenship: Gender, Regionalism, and Political Subjectivity in Porto Alegre, Brazil (University of New Mexico Press, 2018).
Professor Peter Kaufman (Sociology) co-authored, with Janine Schipper (Northern Arizona University), the book Teaching with Compassion: An Educator's Oath to Teach from the Heart (Rowman and Littlefield, 2018).
Associate Professor Ş. İlgü Özler (Political Science and International Relations) and Professor Brian Obach (Sociology) published "Polarization and Environmental Movement in Turkey" in the Journal of Civil Society.
Özler also published "Universal Declaration of Human Rights at Seventy: Progress and Challenges" in Ethics & International Affairs and was reelected to serve a second year as the Secretary of Board of Amnesty International USA.
Assistant Professor Jessica Pabόn (Women's, Gender, and Sexuality Studies) published the book Graffiti Grrlz: Performing Feminism in the Hip Hop Diaspora (NYU Press, 2018).
Associate Professor Fiona Paton (English) published the chapters "'Cosmopolitan Scum': A Genealogy of Beat in Subaltern Scottish Literature" in The Routledge Handbook of International Beat Literature (Taylor & Francis, 2018) and "The Beat Movement" in American Literature in Transition 1950-1960 (Cambridge University Press, 2018).
Associate Professor Lisa A. Phillips (Digital Media and Journalism) published the article "Tangled in Turmoil," which explores the challenges borderline personality disorder sufferers face in close relationships, in the November/December 2018 issue of Psychology Today magazine.
Lecturer Vanessa Plumly (Languages, Literatures & Cultures) was selected as one of the 2018 German Embassy Teacher of Excellence Award recipients. This award is given annually in recognition of outstanding up-and-coming teachers who may have started a new program or revitalized an existing one, and contribute to their American Association of Teachers of German (AATG) chapter. Plumly, who coordinates the German program, was honored during an awards presentation at the AATG Convention, held in conjunction with the ACTFL Convention and World Languages Expo, on Nov. 17.
Plumly also published the co-edited book (With Tiffany N. Florvil) Rethinking Black German Studies: Approaches, Interventions and Histories (Peter Lang International Academic Publishers: Oxford, 2018). This volume assesses the current field of Black German Studies by exploring how periods of recent German history inform the present and future of the interdisciplinary field. The experiences of current generations of Black Germans, the construction and reimagining of race, the importance of cultural identity and power structures, and the opportunities for counter-narratives are considered.
Professor Jonathan Raskin (Psychology) published the textbook Abnormal Psychology (Red Globe Press, 2018), which provides a comprehensive overview of different approaches to the assessment and treatment of psychological disorders.

Professor Louis Roper (History) edited the book The Torrid Zone: Caribbean Colonization and Cultural Interaction in the Long Seventeenth Century (Columbia: University of South Carolina, 2018). He also published the article "Private Enterprise, Colonialism, and the Atlantic World" in the Oxford Research Encyclopedia of Latin American History and gave the plenary talk "Global Pursuits: English Overseas Initiatives of the Long Seventeenth Century in Perspective," at the international conference "Terres Lointaines: Compagnies, Commerces, Colonies (17th-18th centuries)," held at the University of Poitiers (France) in October.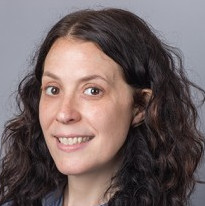 Assistant Professor Megan Sperry (Digital Media Production) moderated the panel "The Power of Youth" at the Woodstock Film Festival, held October 10-14. The panel included filmmakers and subjects from their films, which focused on educational opportunities. This summer, Sperry served as the Program Director for the Woodstock Film Festival's inaugural Youth Summer Filmmaking Lab, a three- week intensive that brought in teens to work with industry professionals and mentors to create short films.  Those films screened as part of Woodstock's Teen Shorts program.
Visiting Assistant Professor Bula Wayessa (Black Studies) published "Anchote (Coccinia Abyssinica): A Tuber Viewed as a Relative of Women in the Wallaga Region of Southwestern Ethiopia" in the Journal of Archaeological, Ethnographic and Experimental Studies and "We Are Not Alone: Conceptualizing People-Things Relationship in Oromo Community in North America" in the Journal of Ethnic and Cultural Studies.
Associate Professor Sarah Wyman (English) published the articles "Percival Everett's Truth-Telling Fictions in Word & Image" in the African American Review and "Hawk's Shadow: Confronting the Signs and the Significance of Sexual Predation on U.S. College Campuses and Beyond" in Engendering Difference: Sexism, Power and Politics.  Wyman also published the poetry chapbook Sighted Stones (Finishing Line Press, 2018).