Congratulations to the College of Liberal Arts and Sciences faculty for their notable publications, presentations and honors.
Associate Professor Sunita Bose (Sociology, Asian Studies) published three articles with co-authors Katherine Trent and Scott South: "The Effect of a Male Surplus on Intimate Partner Violence in India" in Too Many Men, Too Few Women: Social Consequences of the Gender Imbalance in India and China; "Skewed Sex Ratios and Criminal Victimization in India" in Demography; and "The Consequences of India's Male Surplus for Women's Partnering and Sexual Experiences" in the Journal of Family Issues (forthcoming).
---
Instructor Wendy Bower (Communication Disorders) gave a poster presentation entitled, "Cognitive Stimulation for the Geriatric Population:A Survey Research Project," (presented with graduate student Ligeia Garland), at the annual conference of the American Speech, Language and Hearing Association (ASHA).  Bower and Garland also presented the poster at the Symposium on Graduate Research: Making a Difference.
---
Assistant Professor Gregory Bray (Digital Media and Journalism) published a book chapter with brother John Patrick Bray '00 (Theater Arts) entitled, "Finding Clark Kent: Sites of Nostalgia and Affect" in Mapping Smallville: Critical Essays on the Series and Its Characters.
---
Assistant Professor Alexandra Cox (Sociology) published four articles in 2015:  "Fresh Air Funds and Functional Families: the Enduring Politics of Race, Family and Place in Juvenile Justice Reform," in Theoretical Criminology; "We All Have Responsibility to End Institutionalized Racism in Juvenile Justice Systems" in the Juvenile Justice Information Exchange; "A Call for Independent Oversight of New York's Juvenile Justice System" in City Limits; and "The Perils of False Distinctions Between Juveniles and Adults" in the Juvenile Justice Information Exchange.
---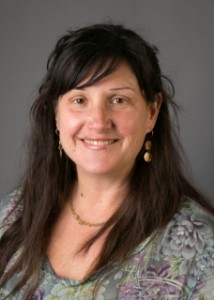 Lecturer Laura Ebert (Economics) published (with T. La Menza '14), "Chile, Copper and Resource Revenue: A Holistic Approach to Assessing Commodity Dependence," in Resources Policy.  She presented the papers "A Case for Balanced Growth for Export Dependent Commodity Producers: the Case of Chile," at the Eastern Economic Association Annual Conference and "Conceptualizing Commodity Dependence in the Case of Global Imbalance: The Case of Brazil," at the 12th International Post Keynesian Conference at University of Kansas.
---
Associate Professor David Elstein (Philosophy, Asian Studies) published the book Democracy in Contemporary Confucian Philosophy (Routledge) in 2014.  His translations include, Fazang, "The Rafter Dialogue," excerpts of Mou Zongsan, "Appearances and Things-in-Themselves," and "The Principles of Authority and Governance" in Readings in Later Chinese Philosophy.  Elstein gave two presentations, "Toward a Ruist Doctrine of Free Expression," at the Northeast Conference on Chinese Thought at Central Connecticut State University and "A Confucian Perspective on Free Expression," at the Columbia University Comparative Philosophy Seminar.
---
Associate Professor Insu Fenkl (English, Asian Studies) published an annotated translation of Kim Man-jung's "A Ghost Story" and an introduction to the special section on Korean American writing in AZALEA #7, which he co-edited with Minsoo Kang. Fenkl's A Boy & His Ox, a graphic novel based on the Zen "Oxherding Cycle" was serialized in the Korean Quarterly, and he published "The Tao of Krazy Kat," in The Empty Vessel: Journal of Daoist Philosphy and Practice. Other publications include "Dr. Zauze's Xylophone: A Metatextual Recursion" in Cleaver Magazine; "Record of a Decoupment" (illustrated by Thé T. Nguyen), in Your Impossible Voice; and 49 Sijo Poems, a special limited edition of the works of Musan Cho Oh-hyun (translator), published by  Bo-Leaf Books with support from the Manhae Foundation in conjunction with the Korean Literature on the Global State Symposium at UC Berkeley, Center for Korean Studies. Fenkl gave two presentations, "Translating the Untranslatable," at the Korean Literature on the Global Stage, Musan Cho Oh-hyun: Korean Sijo Poetry and Traditional Culture symposium, sponsored by the UC Berkeley Center for Korean Studies; and "The New Korean American Literature" at SUNY Stony Brook.
---
Professor Glenn Geher (Psychology) published "Sexual and Emotional Aspects are Distinct Components of Infidelity and Unique Predictors of Anticipated Distress," (with Kruger, D.J., Fisher, M.L., Fitzgerald, C.J., Garcia, J.R., and Guitar, A.E.) in Evolutionary Psychological Science; "Playing Snart: The Mating Game and Mating Intelligence," (with Dillon, H. M., Adair, L. E., Wang, Z. and Strouts, P. H.) in Current Psychology and "Divorce Patterns and the Male-to-Female Mortality Ratio:  Is Midlife Crisis the Death of Men?" (with Johnsen, L. L. and Guitar, A. E.) in the Journal of Evolutionary Studies Consortium.  Geher also published two books, Evolutionary Psychology 101 (Springer) and Straightforward Statistics: Understanding the Tools of Research (Oxford University Press) in 2014, as well as a number of articles in the Journal of Evolutionary Studies Consortium. Geher gave the invited presentations "Evolutionary Studies as a Hotbed of Student Research and Growth" at the Summer Undergraduate Research Experience conference at Mt. St. Mary's College; "Human Mating Psychology from an Evolutionary Perspective," at the New Paltz Club; "Human Mating Psychology and Our Evolved History," at a meeting of the Empiricist's League in New York City, and "Evolutionary Psychology's place in the Landscape of Academia," at the annual meeting of the Western Psychological Association.
---
Associate Professor Jacqueline George (English) published "Confessions of a Mass Public: Reflexive Formations of Subjectivity in Early Nineteenth-Century British Fiction" in Studies in the Novel.
---
Professor Giordana Grossi (Psychology) published two articles in Dialectical Anthropology, "A Module is a Module is a Module: Evolution of Modularity in Evolutionary Psychology," and "Challenging Dangerous Ideas: A Multi-Disciplinary Critique of Evolutionary Psychology," (with S. Kelly, A. Nash, and G. Parameswaran).
---
Associate Professor Judith Halasz (Sociology) published the book, The Bohemian Ethos: Questioning Work and Making a Scene on the Lower East Side (Routledge).
---
Associate Professor Kristine Harris (History, Asian Studies) gave the presentations "The Lure of the Afterimage: Reflections on Classic Shanghai and Hong Kong Cinema" at the American Historical Association annual meeting; "Summoning the Spirit: Traces of an Early Chinese Opera Film" at the  Theater and Performance Studies Workshop; and "Historical Séances: Lost Films, Modern Mediums" at "Beyond Modernity? Understanding Change in Chinese History," sponsored by the Weatherhead East Asian Institute at Columbia University. Harris also delivered two introductions at film screenings:  "Masked Opera and Mediation in Contemporary Chinese Film and Photography: Riding Alone for a Thousand Miles" at the Theater and Cinema in East Asia Workshop, Department of East Asian Languages and Civilizations at The University of Chicago; and "Envisioning China: Historical Drama and Opera in the Films The Romance of the Western Chamber (1927) and Two Stars (1931)," co-sponsored by the Smart Museum of Art and the Department of Cinema and Media Studies at the University of Chicago.
---
Professor Eugene Heath (Philosophy) published the articles "In the Garden of God: Religion and Vigour in the Frame of Ferguson's Thought" in the Journal of Scottish Philosophy; "Making Metaphor Manifest: Taking Seriously Smith's 'Invisible Hand'," in Propriety and Prosperity: New Studies on Adam Smith; and "Carrying Matters too Far? Mandeville and the Eighteenth-Century Scots on the Evolution of Morals" in the Journal of Scottish Philosophy. He gave the presentations "Profit Seeking and Rent Seeking: The View from the Virtuous Agent," at the Conference on "Capitalism, Crony Capitalism, and the Common Good" at Lindenwood University; "A Business Ethics Compatible with Commerce: Virtue and its Rivals," at the Society for Business Ethics conference in Philadelphia; "A Little World by Itself: Self-Love and Cognition from Mandeville to Smith," at the 300th anniversary of Bernard Mandeville's Fable of the Bees at the University of Helsinki; and "Self-Knowledge and Practical Knowledge in Mandeville's Thought," at the Netherlands Institute for Advanced Study in the Humanities and Social Sciences.
---
Assistant Professor Elizabeth Hester (Communication Disorders) gave the presentation "Glottal Fry: A Socio-Phonetic Perspective"   at the annual Convention of the American Speech and Hearing Association annual meeting.
---
Assistant Professor Sara Hsu (Economics, Asian Studies) published Lessons in Sustainable Development from Malaysia and Indonesia (Pivot book) with first author Nathan Perry (Palgrave); "Shadow Banking in China: Institutional Risks," with Jianjun Li and Yanzhi Qin (second author) in China Economic Review; and the chapter "Shadow Banking Systems in the United States and China," with Jianjun Li (first author), in the edited volume, Challenges to Financial Stability – Perspective, Models and Policies.
---
Associate Professor Benjamin Junge (Anthropology) published the articles "'The Energy of Others': Narratives of Envy and Purification among Former Grassroots Community Leaders in Porto Alegre, Brazil'" in the Latin American Research Review; "Lived Religion and Lived Citizenship in Latin America's Zones of Crisis: Introduction," (with Jeffrey W. Rubin and David Smilde) in the Latin American Research Review; and "'We Are Gaúchos, We Are Gaúchas…' Incitements to Gendered and Regional Subjectivity in the 2002 Brazilian Election Campaigns," in the University of Notre Dame Kellogg Institute for International Studies, Working Paper Series. Junge gave the presentations "Turbo-Sluts and Truvada Whores: Pre-Exposure HIV Prophylaxis and Emergent Biocitizenship" at the American Anthropological Association annual meeting; "Making Sense of the HIV PrEP Debates: Is 'Heteronormativity' Useful?" at the Lavender Languages and Linguistics Conference; and "Frames of Confusion: Representations of Occupy Wall Street in Corporate News Media," (with Daniel Brenner) at the New England Political Science Association meeting.
---
Lecturer Francisco Martinez-Hernandez (Economics) presented a paper at U.N.A.M in Mexico City on the "Determinants of Real Exchange Rate and Its Impact on Economic Growth."
---
Associate Professor Susan Lewis (History) organized and participated in the roundtable discussion on college teaching, "Integrating Women into New York State History; Integrating New York State into Women's History" at the Researching New York Conference at the University at Albany. Lewis presented the paper "'About Making a Living,' Immigrant Businesswomen in Nineteenth-Century U.S. Cities" at the panel on Immigrant Women at the Edge of the Nineteenth-Century Marketplace at the annual meeting of the American Historical Association.  In the summer of 2014, Lewis also participated in a project with the School of Education, organized by Associate Dean Karen Bell, to bring SOE and LA&S faculty together with K-12 teachers to design a curriculum that would be taught both at the college level and at the K-12 level.  Associate Professor Laura Dull and Lewis decided on the topic (the history of women's rights with a focus on New York State) and engaged three New Paltz graduates teaching at different levels (4th grade, middle school, and high school).   They worked together as a team to developed a 100-page curriculum adapting the material for each grade level, through college and our Master's (MAT) program.  This year they are all experimenting with teaching the curriculum at their own levels.
---
Associate Professor Lauren Meeker (Anthropology, Asian Studies) released the film Singing Sentiment (Berkeley Media LLC).
---
Associate Professor Ken Nystrom (Anthropology) published "The Bioarchaeology of Structural Violence and Dissection in the 19th Century United States" in American Anthropologist and an entry on Arthur Aufderheide for the texbook Mummies around the World: An Encyclopedia of Mummies in History, Religion, and Popular Culture.  Nystrom also received the Provost Challenge Grant for his project, "Bioarchaeology of Urbanization and Climate Change at Nadin, Croatia."
---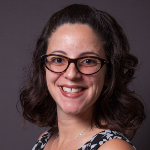 Assistant Professor Jessica Pabón (Women's, Gender, and Sexuality Studies) presented "Gender, Transnational Feminism, and Hip Hop Culture" at the University of London, School of Oriental and African Studies.
---
Assistant Professor Lisa A. Phillips (Digital Media and Journalism) published the book Unrequited: Women and Romantic Obsession (HarperCollins) in January. "Why Women Stalk," a related article by Phillips, was published in the January/February issue of Psychology Today magazine, and an adapted excerpt was published in the February issue of Cosmopolitan magazine.
---
Professor Louis Roper (History) published the article "The Fall of New Netherland and Seventeenth-Century Anglo-American Imperial Formation, 1652-1674" in The New England Quarterly.
---
Professor Anne R. Roschelle (Sociology) presented "Treacherous Crossings: Unaccompanied Guatemalan Minors in the Hudson Valley" at the 85th annual meeting of the Eastern Sociological Society.  She also published an entry entitled "Reflections on Using Symbolic Interactionism" in the textbook Constructing Grounded Theory (2nd edition) by Kathy Charmaz (Sage Publications Inc.).
---
Professor James Schiffer (English) presented the paper "An Etiology of Lovesickness in Illyria" at a seminar on "Shakespeare and Contagion" at the annual meeting of the Shakespeare Association of America. An edited collection of his essays, Twelfth Night: New Critical Essays (Routledge, 2015) has been reissued in paperback.  The hardback edition was published by Routledge in 2011.
---
Professor Jonathan Schwartz (Political Science, Asian Studies) published "Traffic Control Bundling is Essential for Protecting Healthcare Workers and Controlling the Ebola Epidemic 2014″ (with Muh-Yong Yen et. al.) in Clinical Infectious Diseases; "Achieving Effective Pandemic Response in Taiwan Through State-Civil Society Cooperation: The Role of the Li Zhang" in Asian Survey; and "From SARS in 2003 to H1N1 in 2009: Lessons Learned from Taipei, Taiwan in preparation for the Next Pandemic" (with Muh-Yong Yen et. al.) in the Journal of Hospital Infection. Schwartz also penned the opinion piece, "Is Taiwan Prepared for the Next Pandemic?" in Thinking Taiwan.
---
Associate Professor Akira Shimada (History, Asian Studies) gave the presentations "Evolution of Buddhist Image Cult Represented in Early Andhran Sculpture" at the 17th Congress of the International Association of Buddhist Studies; and "The Discovery of the Amaravati Stupa: Early Excavations and Interpretations" (a keynote lecture) at Amaravati: the Art of an Early Buddhist Monument in Context at the Courtauld Institute in London.  Shimada also gave an invited talk on "Great Stupa at Amaravati in Coastal Andhra and the Indian Ocean World" at A Special Lecture for Project "Mausam," organized by Indira Gandhi National Center for Arts in Collaboration with National Monuments Authority, India International Center.
---
Associate Dean and Professor Lynn Spangler (Digital Media and Journalism) published "Class on Television: Stuck in The Middle" in the Journal of Popular Culture.
---
Lecturer Mary Stevens (Languages, Literatures, and Cultures) has published numerous poems, including "viewing," "houseplants," and "snow turns to rain" in Modern Haiku; "I envision," "I meant to notice" and "nailed down firmly" in bottle rockets; "last day of school," "the sisters bicker" and "the lawnmower" in World Haiku Review and "the sense," "the doe in the cornfield" and "the tilt" in Snapshot Press Haiku Calendar 2014.  Other works include "2013 Nicolas Virgilio Haiku Contest" (with John Stevenson) in Frogpond; 'first snowfall" and "the tilt" in The Heron's Nest; and "late swim" in Now This: Contemporary Poems of Beginnings, Renewals, and Firsts. 
---
Assistant Professor Karla Vermeulen (Psychology) presented the Institute for Disaster Mental Health Core Psychosocial Helping Practices in Complex Emergencies Workshop at the World Congress on Disaster and Emergency Medicine in Cape Town, South Africa.
---